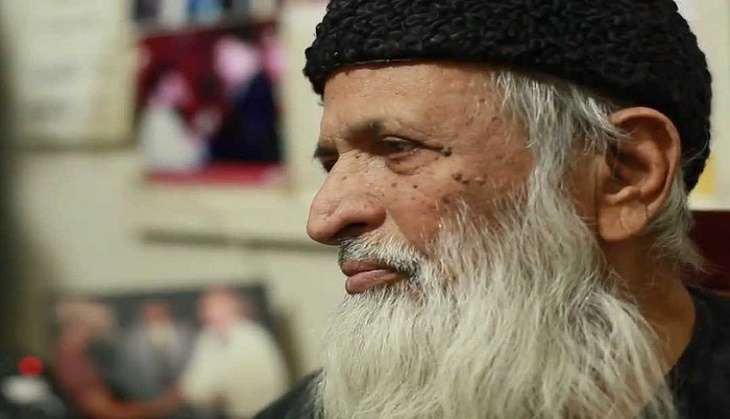 External Affairs Minister Sushma Swaraj expressed her grief over the death of Pakistani philanthropist Abdul Sattar Edhi on 9 July.
In a tweet, Swaraj said that Edhi was a noble soul who dedicated his life to the service of mankind.
I express my deep sense of grief on the demise of Abdul Sattar #EdhiSahab. He was a noble soul who dedicated his life in service of mankind.

— Sushma Swaraj (@SushmaSwaraj) July 8, 2016
Edhi passed away in Karachi last night at the age of 92 after a prolonged battle with different ailments.
Edhi, who formed the famous Edhi village 25 years ago which was home to the homeless, destitute, street children, elderly, abandoned babies and addicts, was Chairman of the Edhi foundation which was celebrated for its humanitarian work.
In October last year, Swaraj had coordinated with the Edhi foundation to bring back Geeta, a hearing and speech impaired girl who strayed across the border 15 years ago and was taken care of by the foundation.
Prime Minister Narendra Modi had also announced a contribution of Rs 1 crore to the Edhi foundation last October but Abdul Sattar Edhi denied the charity.
Born in Gujarat to a family of Memon traders who came to Karachi during Partition, Edhi started his welfare mission in 1951 opening his first home for homeless and sick in the Kharadar area in Karachi.
-ANI