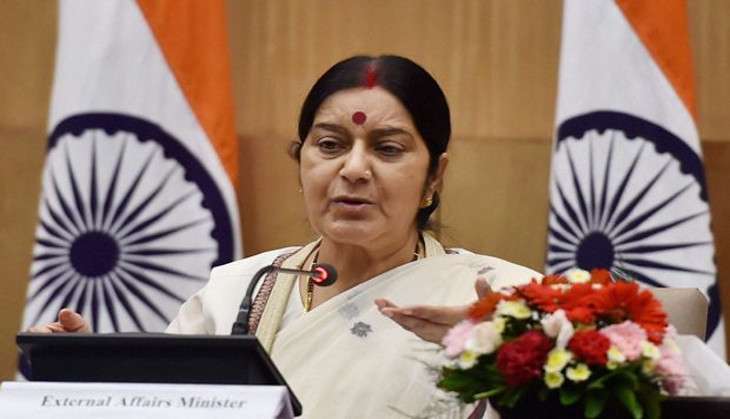 Union minister Sushma Swaraj today directed the Indian High Commissioner in Dhaka to call on Prime Minister of Bangladesh over safety issues of Hindus living there.
"I have asked Indian High Commissioner in Dhaka to call on the Prime Minister and express our grave concern about the safety and wellbeing of the Hindus in Bangladesh," Swaraj said in a tweet.
The direction comes following attacks on Hindus in the neighbouring country where unidentified miscreants set ablaze houses of some of them and damaged two temples.
Hindu homes and temples in the Brahmanbairs district of eastern Bangladesh have come under attack during the last week, after a local youth allegedly shared a Facebook post that Islamic hardliners said denigrated the Masjid al-Haram - a holy site for Muslims.
Police detained over 50 people for their alleged involvement in the attacks on Hindus in Brahmanbaria on 30 October.
Bangladesh's National Human Rights Commission (NHRC) had said the attacks on several Hindu temples in Bangladesh were carried out under a well-orchestrated plan aimed at grabbing lands of the minority community.
Earlier also, India had taken up with Bangladesh the issue of safety and security of the minorities.
--ANI