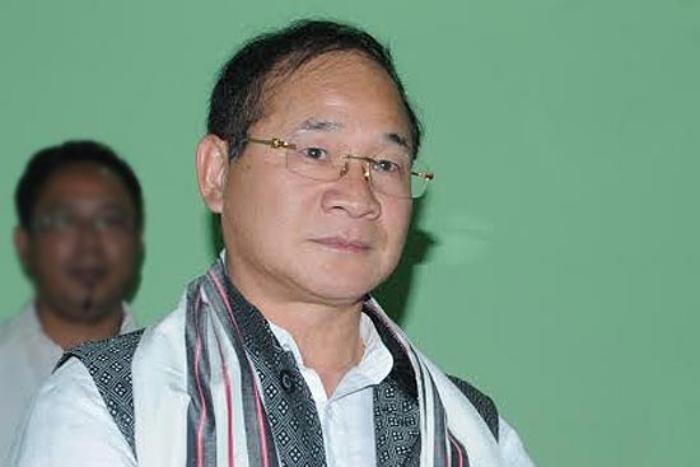 Hours before a constitutional bench hears a petition against the imposition of President's rule in Arunachal Pradesh, former chief minister Nabam Tuki sounded hopeful that the Supreme Court will come to the rescue of the "people of Arunachal".
"The matter is in the Supreme Court now and we are expecting that justice will prevail. Whatever decisions given by the Supreme Court will be accepted. I think the Supreme Court will protect the Constitution and the democracy and the people of Arunachal Pradesh," Tuki told ANI.
"I am confident that we will get justice from the Supreme Court. I think imposing President's rule is wrong and injustice has been done to the people of Arunachal," he added.
Tuki also lashed out at Arunachal Pradesh Governor Jyoti Rajkhowa and alleged that he was working as an active member of the Bharatiya Janata Party (BJP).
"Since the day of appointment, the Governor started working against the government as an active party member of the BJP. This is clear politics and wrong. The Governor should have been asked to prove the majority," he said.
President Mukherjee yesterday gave his assent to the Union Cabinet's recommendation for imposition of President's rule in Arunachal after being satisfied that law and order in the border state was sensitive.
The decision came right after he hosted the 'At Home' at Rashtrapati Bhavan for French President Francois Hollande as part of India's 67th Republic Day celebrations.
The Ministry of Home Affairs (MHA) has appointed two retired civil servants GS Patnaik and YS Dadwal as advisors to Arunachal Pradesh Governor Jyoti Prasad Rajkhowa.
Arunachal plunged into a political crisis in June last year after a section of the Congress MLAs (14 of them) was suspended by Speaker Nadam Rebia, along with two ministers.
The Congress retained its majority, but very soon Deputy Speaker TN Thongdok cleared an impeachment motion against the Speaker 'owing to his personal relation with (then) Chief Minister Nabam Tuki'.
The Congress, which is determined to stall the ratification of President's rule in the state, is mulling both legal and political options to fight the same. The decision in this regard was taken at a meeting yesterday.
Meanwhile, the Supreme Court will hear the Congress' plea challenging the Cabinet's decision at 2 pm today.
(With inputs from ANI)