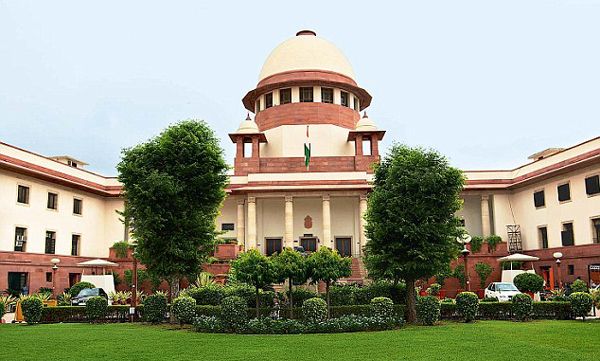 The Supreme Court will hear a PIL on March 16 that asks to set up a national court of appeal above the high courts, so that the apex court can deal exclusively with constitutional matters, reports the Hindustan Times.
The PIL filed by Puducherry-based advocated Vasanta Kumar suggests that this new national court of appeal have regional benches at Delhi, Chennai, Mumbai and Kolkata, and should be the last court for appeals with undisputable decisions unless questions of law remain unanswered.
This is because the Supreme Court has more than 60,000 cases pending due to appeals based on cases in the high courts.
A Chief Justice TS Thakur-led bench issued notice to the Centre on the matter, asked attorney general Mukul Rohatgi for assistance on the petition, and asked senior counsels KK Venugopal and Salman Khursheed, to give their suggestions on the possibility of creating such benches.
Vasanta Kumar had asked the Centre in 2014 to set up a national court of appeal. The government rejected his plea on 3 December, 2014, saying that it would change the structure of the Supreme Court.
The Supreme Court is the court of appeal for all the 24 high courts in the country. The Constitution allows litigants to approach the top court directly, and empowers the apex court to exercise its jurisdiction on all matters arising from any judicial forum or tribunal.
Kumar said people move the top court for small issues, and go find it difficult to file appeals in the Supreme Court because they have to travel to Delhi and stay there.
"The geographical proximity and financial status of citizens in society are vital factors for every citizen to have access to this court," he said.
Proximity is the reason that the highest number of cases filed in the SC come from northern states, he said, and cited figures to make his point.
Some 12 per cent of cases before the Supreme Court come from Delhi, followed seven per cent each by Punjab and Haryana, and Uttarakhand. Cases from the south however stand at 2.5 per cent from Kerala and 2.8 per cent from Andhra Pradesh.