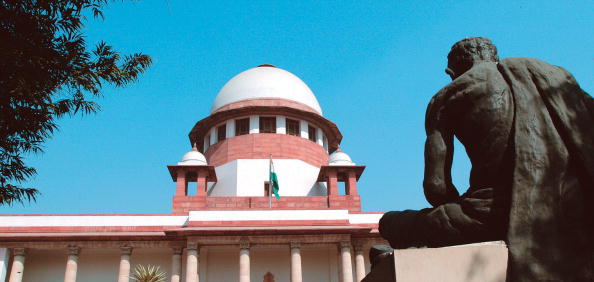 The five-judge Constitution bench, headed by Justice JS Khehar and comprising Justices J Chelameswar, MB Lokur, Kurian Joseph and AK Goel on 3 November ruled out making "wholesale changes" in the collegium system.
The Constitution bench had on 16 October, struck down the National Judicial Appointments Commission (NJAC) system for appointing judges as being unconstitutional.
The bench however showed willingness to evolve a greater transparency "within the existing parameters" of the collegium system.
Here are the main points from the hearing:
There can't be wholesale changes in the collegium system. The changes have to be made within the existing parameters.
The bench has said that the suggestions for changes in the collegium system are so diverse in nature that they do not know how to proceed in the matter. Claiming that the diversity is tremendous, unimaginable, the bench said it was impossible to accept one suggestion while rejecting the other.
The bench evolved a consensus that there was need for suggestions on four aspects - transparency, need for eligibility criteria for appointment of judges, establishment of a secretariat for the collegium and evolving a mechanism of complaint redressal in collegium.
The bench said it would be better if someone from both sides (petitioners who challenged the NJAC and the government) compiles these suggestions.
Advocate Arvind Dattar and Additional Solicitor General Pinky Anand have been asked to compile the suggestions which will also include those received by the apex court after the NJAC judgement. The case will be heard on 5 November.