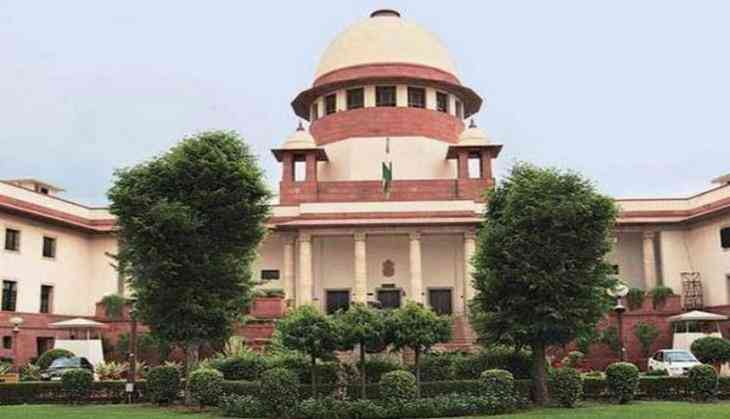 Punching hole in the centre's argument over the Aadhaar Card that it will stop terror attacks and bank frauds, Supreme Court questioned the Centre for asking the whole population to link their mobile phones with the Aadhaar card "just to catch a few terrorists". The court literally said that Aadhaar will do little to stop bank frauds.
"Do terrorists apply for SIM cards? It is a problem that you are asking the entire 120 crore people to link their mobile phones with Aadhaar just to catch a few terrorists," the Supreme Court bench asked.
The court observed this in response to the Centre argued that Aadhaar would help prevent terrorism and banking frauds. Countering the centre's argument, the court further said that what will happen, if tomorrow the authority such as the UIDAI through an administrative order asks the citizens the citizens to give away their DNA, semen and blood samples as part of their Aadhaar demographics.
Hearing a host of petitions challenging the constitutional validity of Aadhaar, a five-judge constitution bench headed by Chief Justice Dipak Misra said ""There is no doubt about the identity of fraudsters. The bank knows whom it is giving loan and it is the bank officials who are hand-in-glove with the fraudsters. Aadhaar can do little to stop it".
The bench is comprised of Justices A K Sikri, A M Khanwilkar, D Y Chandrachud and Ashok Bhush. Addressing Attorney General K K Venugopal who was representing the Centre, The bench said "Banking fraud does not happen because of multiple IDs". Venugopal was arguing that the Aadhaar data is safe and could prevent problems like "money laundering, bank frauds, income tax evasion and terrorism".
In response, the bench said "Aadhaar will not prevent an individual from operating layers of commercial transactions. It would not prevent bank frauds either."