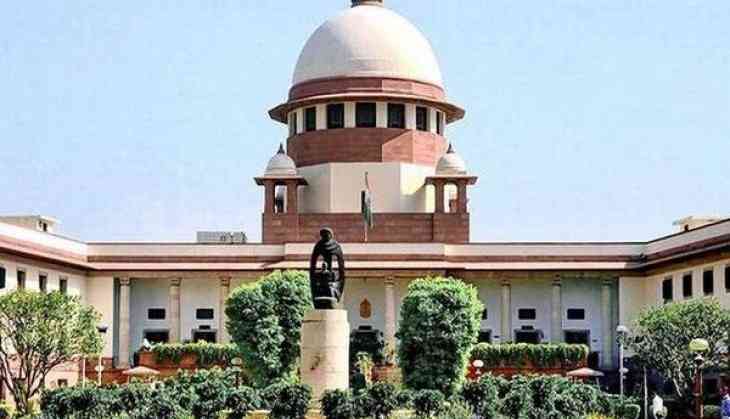 The Supreme Court has given a nod to the government and the Cemtral Vigilance Commissioner to probe in the CBI director Alok Verma's alleged corruption case.
The Supreme Court has asked the investigating committee to submit the report and conclude the investigations in 10 days, the CBI's lawyer Mukul Rohtagi has argued that 10 days will be too less to conclude the case.
The investigation will be carried out under the supervision of Supreme Court and a retired Supreme Court judge will be in the panel of the CVC who will investigate the matter.
The CBI has restricte dthe interim chief M Nageshwar Rao on taking any measures related to the case of director Alok Verma and has said that the probe against the Alok Verma needs to be completed in 2 weeks, after lawyer Mukul Rohtagi ahd argued for an extension.
The CBI director Alok Verma had earlier filed an FIR against his deputy Rakesh Asthana in the matter dealing with alleged bribery scandal of Moin Qureshi case. The Supreme Court will now hear the case on November 12.
The Opposition parties including Congress are staging protests across the CBI offices in India and the security of the CBI headquarters have been beefed up. The Supreme Court today rejected the plea of Rakesh Asthana, the special director of the CBI from hearing.
The Supreme Court has said that it can't prolong the matter and has issued notices to the Center, CVC in the matter. The apex court ruled that interim chief M Nageshwar Rao will be doing the routine work and will report to the Supreme Court itself.
Also read: CBI vs CBI: Supreme Court to hear PIL against the govt move in CBI director Alok Verma's case today
CJI Ranjan Gogoi states, "CVC will carry on probe in 10 days under the supervision of a judge of this court. M Nahgeshwar Rao shall perform only routine task. Change of investigating officer by CBI will be furnished in sealed cover on 12 of November before SC." #CBIDirector

— ANI (@ANI) October 26, 2018