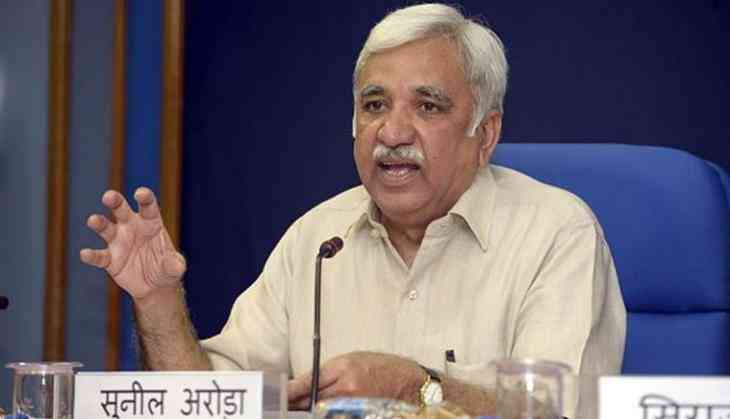 Sunil Arora took charge as the new Chief Election Commissioner of India (CEC) on Sunday in Delhi. He succeeds OP Rawat, who demitted office on Saturday. The Election Commission will hold 2019 Lok Sabha Elections under him.
Other then the Lok Sabha polls, Assembly elections in Jammu and Kashmir, Odisha, Maharashtra, Haryana, Andhra Pradesh, Arunachal Pradesh and Sikkim are scheduled to be held next year.
62-year-old Sunil Arora had been the Information and Broadcasting Secretary, and Secretary in the Ministry of Skill Development and Entrepreneurship. A CEC of the Election Commission can have a tenure of six years or hold office till the age of 65 years, whichever is earlier.
A 1980-batch IAS officer of the Rajasthan cadre, Arora has worked in ministries such as finance, textiles and the Planning Commission.
The results announcement of five assembly polls held in the Madhya Pradesh, Mizoram and Chhattisgarh along with Rajasthan and Telangana will be held under his direction.