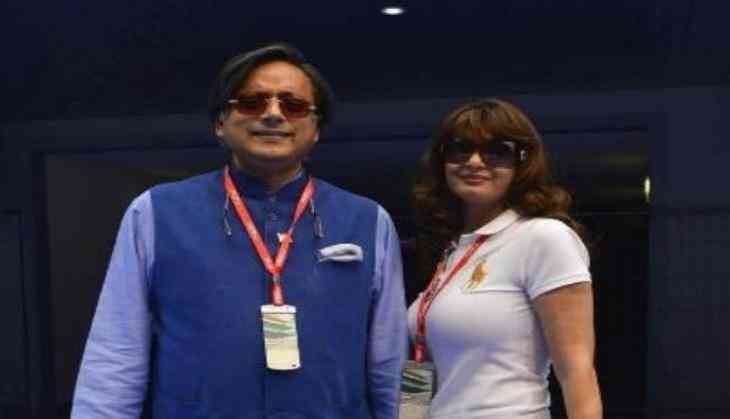 A court has directed Delhi Police to de-seal the suite of a Delhi hotel where former union minister Shashi Tharoor's wife Sunanda Pushkar was found dead on January 17, 2014.
Sunanda was found dead in room number 345 of the Leela Palace Hotel in Chanakyapuri, New Delhi, where the couple had shifted to, as their house was being renovated and painted.
The court issued directions on the plea of the Leela Palace Hotel to de-seal the hotel suite.
The court has directed Delhi Police to de-seal the suite within four weeks. It also noted that that the police status report says they have not been able to reach a definitive conclusion about the cause of Sunanda's death and no police official has visited the hotel for more than one year.
The hotel expressed apprehension that continuous lockage would create sanitary and cleanliness issues for the hotel, and maintained in the plea that it cannot be put to unending hardship due to laxity on part of the police.
Replying to a court order, police last Friday said that despite two visits by Central Forensic Science Laboratory (CFSL) experts and five different reports from medical boards, they are yet to find out how Sunanda was murdered.
According to initial reports, Sunanda was suspected to have committed suicide. Later reports stated that the cause of death was unnatural; the doctors at the All India Institute of Medical Sciences (AIIMS) gave a preliminary autopsy report that revealed injury marks on her body. They said that these injuries may or may not be the cause of death. The autopsy indicated that she died of drug overdose, most likely a combination of sedatives, other strong medicines and probably alcohol.
On 1 July 2014, controversy over her death deepened when AIIMS doctor Sudhir Gupta claimed that he was pressured to give a false report in the case.
On 10 October 2014, the medical team probing her death concluded that she died of poisoning. On 6 January 2015, Delhi Police reported that Sunanda was murdered and filed FIR in the case.
-ANI