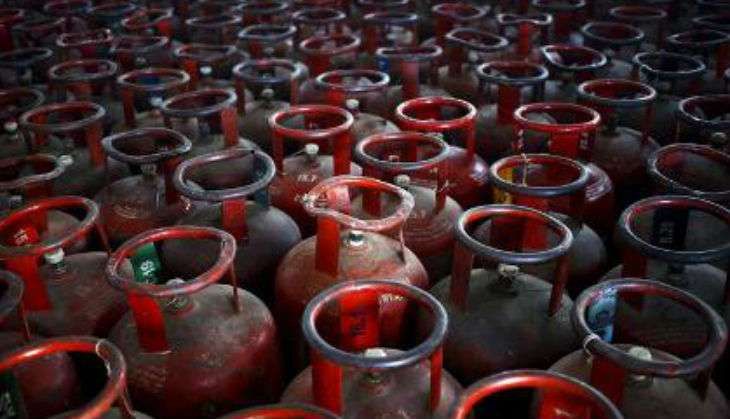 Subsidised cooking gas (LPG) price was hiked by Rs 1.93 per cylinder on 1 August, the second increase in rates in one month as the government looked at monthly increases to cut down subsidies.
A subsidised 14.2-kg cylinder will now cost Rs 423.09 in Delhi as against Rs 421.16 previously.
This is the second straight monthly increase in subsidised cooking gas. LPG rates were last hiked by Rs 1.98 per 14.2-kg cylinder on 1 July.
The government had recently decided to take the diesel route for eliminating subsidies on LPG and kerosene. Diesel price was deregulated in November 2014 after the previous UPA government effected 50 paise hikes every month to eliminate subsidies.
The near Rs 2 per cylinder hike in LPG every month is also aimed at doing so. In case of kerosene, the government has allowed state-owned oil companies to raise the price by 25 paise a litre each month for 10 months. The first hike in kerosene rate occurred last month and the second was effected today.
A litre of kerosene now costs Rs 15.46 in Delhi.
Simultaneously, the oil firms cut prices of non-subsidised LPG, which consumers buy after exhausting their quota of 12, by Rs 50.5 per 14.2-kg cylinder.
Non-subsidised cooking gas (LPG) now costs Rs 487 in Delhi as against Rs 537.50 per cylinder earlier. Rates were last reduced by Rs 11 on 1 July.
Also, the aviation turbine fuel (ATF) price was cut by 4.2%, reversing a five-month upward trend.
ATF, or jet fuel, price in Delhi was cut by Rs 2,080.5 per kilolitre (kl), or 4.2%, to Rs 47,206.68, oil companies said.
This reduction reverses five straight monthly increases in rates, last being on 1 July when prices were hiked by 5.5%.
In the five increases, ATF rates have gone up by 25%, or Rs 9,985.87, per kl since March.
ATF rates vary at different airports because of differential local sales tax or value-added tax (VAT).
Jet fuel constitutes over 40% of an airline's operating cost and the latest price reduction will give relief to cash-strapped carriers.
The three fuel retailers -- Indian Oil Corporation, Hindustan Petroleum and Bharat Petroleum -- revise jet fuel as well as subsidised and non-subsidised LPG prices on the first day of every month, based on the average international price in the preceding month.
--PTI