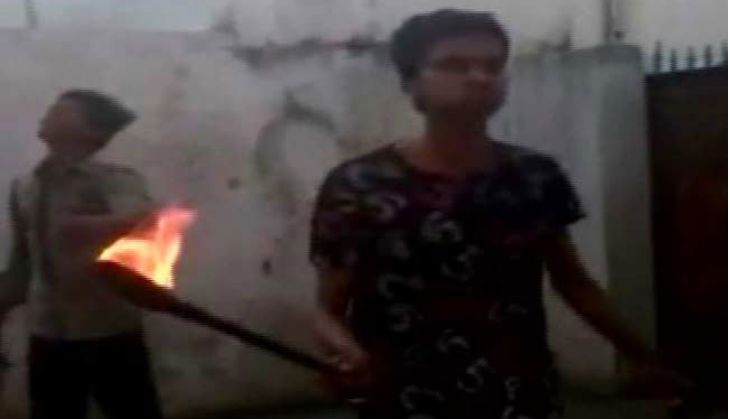 A teenager who was trying to shoot a video of himself while attempting a dangerous stunt, has died at a hospital in Hyderabad, after struggling for three days.
The 19-year-old boy was allegedly practicing for a reality TV show, India's Got Talent, when he set himself on fire.
"He wanted to participate in the reality show India's Got Talent. He was not a professional at playing with fire," a police official told NDTV.
Jalil-ud-din, a student of Shailbanda's Gowthami College asked his friends to shoot the video while he performed a dangerous stunt. He first poured kerosene in his mouth to blow out flames. But, he later drizzled it on himself and accidentally set himself on fire.
Unaware of the situation, his friends were filming the entire incident. However, after sometime, when the situation went out of control, they panicked and called their parents. Jalil was sent to Osmania Hospital for immediate treatment, but was declared dead on 11 April.
According to the police, his parents did not know anything about his plans to participate in India's Got Talent. The teenager also signed a dying declaration, taking responsibility for the incident.