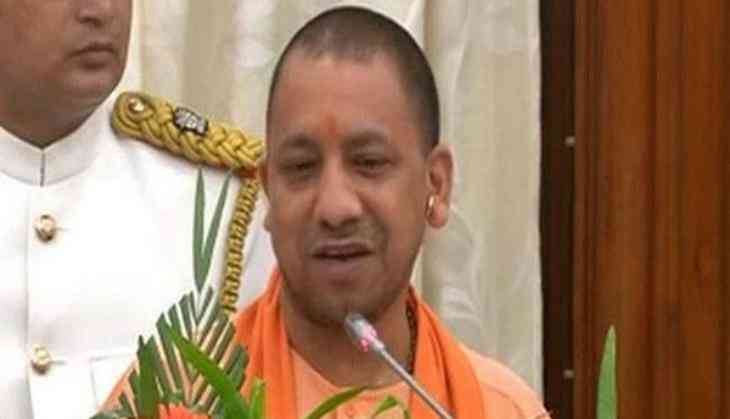 Stop 'dreaming': JD (U) to Yogi on BJP Govt in Bihar
A day after Uttar Pradesh Chief Minister Yogi Adityanath claimed that he would oust the ruling grand alliance led by Nitish Kumar from Bihar by 2020, the Janata Dal (United) said that the former should stop dreaming and focus on the worsening situation in his state.
"If Yogi Adityanath is dreaming about changing the government in Bihar then firstly he should focus on Uttar Pradesh situation. Earlier, also BJP failed to form the government in Bihar and this time again it will be repeated," JD(U) leader Rajeev Ranjan told ANI.
However, Bharatiya Janata Party (BJP) leader S. Prakash, backed Adityanath's assertion saying that the saffron party would come to power in Bihar by 2020.
"Situation in Bihar is worsening and many scams have been exposed conducted by Lalu Prasad Yadav and his gang. Nitish Kumar is a mute spectator to all that and no action has been taken. BJP which is the main opposition in Bihar will certainly exploit the weakness of ruling party and ensure that it come back to power by 2020," Prakash told ANI.
He further said that Adityanath would play a major role in Bihar elections and his influence will certainly change the fortune.
Adityanath earlier on Thursday took a dig at the JD (U)-RJD alliance Government in Bihar and said that soon his government will oust the 'bizarre' combination dispensation.
While addressing a gathering here, Adityanath said, "Nature will not accept this mismatch alliance. A cleanliness drive will be conducted to oust this alliance."
Quoting poet Rahim, Adityanath said, "Whenever I see duo, Nitish Ji and Lalu Ji, it feels like "keh Rahim kaise nibhey, Ber Ker ka sang."
The Uttar Pradesh Chief Minister also asserted that he will ensure that there will be a BJP government in Bihar in 2020.
According to reports, after the debacle BJP faced in the 2015 Bihar assembly polls, BJP president Amit Shah has decided to display Adityanath as the new Hinduvta champion to challenge and counter the Lalu-Nitish alliance.
-ANI