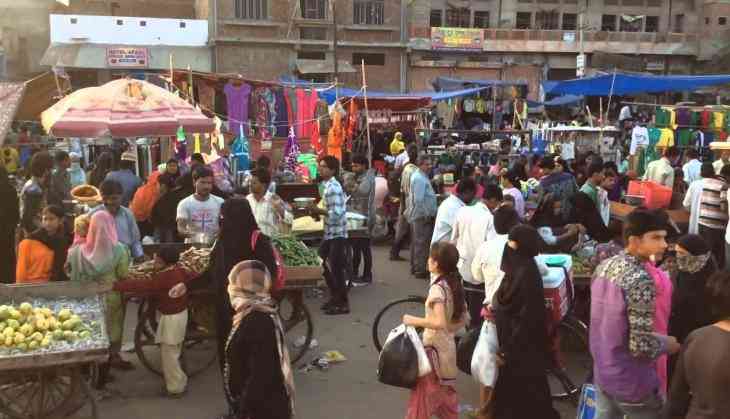 Stalemate ends in Jaipur as victim's family agrees for funeral
More than 48 hours after the death of a youth in the violence that followed late night on Friday between the members of a community and the Rajasthan police in Jaipur's Walled City area, the body of the victim was handed over to his family members for the funeral on Monday. The relatives of the victim, the 22-year-old Mohammed Raees alias Adil, had earlier refused to take the body from the mortuary insisting on meeting certain demands which included payment of an ex gratia to the victim's family.
Adil, a resident of Gangapol Gate, was killed at Ramganj on Friday night when he was in the market to buy 'paan' for his guests. The death in the police firing had led to clamping of curfew in the entire Walled City area and blocking of internet facilities in the whole of the Pink City for more than 48 hours. "We have handed over the body to family members for burial. They have assured us that no untoward incident will happen when the final rites are performed," said a senior police officer.
The breakthrough came when the Government agreed to look into the demands of the family members during a marathon meeting between Rajasthan BJP president Ashok Parnami and representatives of minority community organizations. The meeting between the groups went on for hours and ended at around 2.30 am on Monday. Thereafter, the family members agreed to let the medical team conduct a post-mortem examination of the body.
As the immediate crisis ended the police heaved a sigh of relief. With this, tension in the Ramganj area and other parts of the Old City such as Bari Chauper, Choti Chauper, Manak Chowk, Chandpol and Galta Gate which are housing the city's celebrated monuments including Hawa Mahal and Jantar Mantar, is expected to ease.
The burial was held up with the family members putting forth a slew of demands including monetary compensation, a government job for a family member of the deceased, and a FIR against the police under section 302 of IPC.
Adil, who was a graduate in commerce, had gone to Ramganj market on the fateful night to purchase paan (betel leaf). Since it was the 40th day of his aunt's death, nearly 300 people had gathered at his house and Adil had got out to get them 'paan', the family members said. "We had no idea of the tension in Ramganj. After he was hit, someone called us to inform," they added. eom