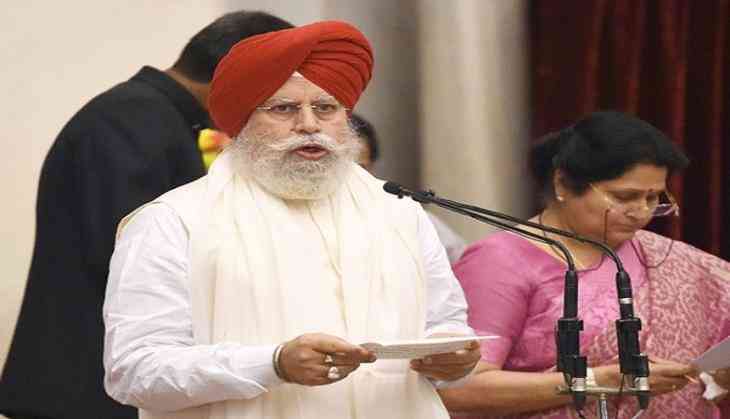 Union Minister of State for Parliamentary Affairs and Agriculture and Farmers Welfare, S.S. Ahluwalia on 1 June led an Indian Parliamentary Delegation seeking Swedish support for the global Convention against international terrorism at the United Nations.
Ahluwalia expressed gratitude towards Sweden for its consistent and unequivocal support to India's candidature to the expanded permanent membership of the United Nations Security Council (UNSC) and membership of the Nuclear Suppliers Group (NSG).
He is on a three-day visit to Sweden for promoting and strengthening parliamentary relations between the two countries.
The visit, which concluded last night, is expected to re-energize the existing high-level contacts between India and Sweden and further strengthen bilateral relations.
During the visit, the Indian delegation met Swedish Minister for Policy Coordination and Energy, Ibrahim Baylan, the Speaker of the Riksdag (Swedish Parliament), Urban Ahlin and Foreign Minister Margot Wallstrom.
The Minister further discussed the entire gamut of bilateral political and economic relations in addition to other issues of global concern.
He emphasized on the threat posed by international terrorism globally, especially in the South Asian region, and the need for the international community to join hands to combat this global menace, including its state-sponsorship and funding.
Ahluwalia stressed that these perpetrators of terror were not small-time anarchists but rather they were well-educated, well-motivated, well-trained, well-armed, well-connected and well-funded terrorists.
During the luncheon interaction hosted by Chairman of the Foreign Affairs Committee in the Swedish Parliament, Kenneth G. Forslund, Ahluwalia exchanged views and information on a wide range of issues of mutual interest.
The delegation also interacted with the Indian Diaspora in Sweden, representatives of Swedish Parliament, Government, business community and industry at a reception, hosted by Indian Ambassador Monika Kapil Mohta during the visit.
-ANI