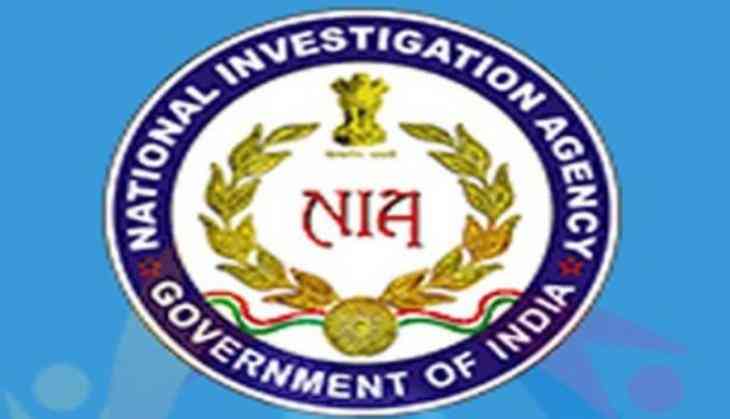 Srinagar: NIA raids against Hurriyat leaders enters Day 2 (ANI)
The National Investigation Agency (NIA) continued to carry out raids against Hurriyat leaders in Srinagar and Jammu today.
The NIA yesterday initiated raids at 23 places in Kashmir, Delhi and Haryana in connection with funding received from Pakistan for terror and violence in the Valley.
The agency conducted search at the residences and offices of the separatist leaders.
NIA sources told ANI that the agency had earlier registered a Preliminary Enquiry into the case which was later converted into a Regular Case (RC).
"The NIA raids are underway against Hawala operators, and at separatist leaders' house, office and commercial locations," sources told ANI.
Around eight hawala dealers and traders in the national capital were also raided, they added.
Following the raid, the Hurriyat criticised Narendra Modi led National Democratic Alliance (NDA) government over the National Investigation Agency (NIA) crackdown against its leaders.
However, Minister of State Home Hansraj Ahir assured that the action against separatism in Kashmir won't stop till the separatists are taught the real meaning of 'Azadi'.
Hurriyat leaders Syed Ali Geelani, Mirwaiz Umar Farooq and Mohammad Yasin Malik, in a joint statement, alleged that the NIA has been given the task "just to drag and involve Hurriyat leadership into fabricated cases to pressurise the leadership".
"All these state sponsored tactics won't deter us from pursuing our mission, nor these coercions, suppressive and aggressive measures will make us surrender," said the statement.
The Hurriyat alleged that "India has simultaneously launched a propaganda war to discredit leadership and (Kashmiri) people's struggle for which tremendous sacrifices have been made".
The Hurriyat leadership said that "it is their (centre's) frustration and we will continue to pursue our cause and won't budge in front of such dogmatic elements".
The Hurriyat leadership also warned Delhi of dire consequences "if all these harassing measures are not stopped forthwith and said that if these unnecessary raids are not stopped, people will take to streets and resent these arbitrary measures with their full might and will".
-ANI