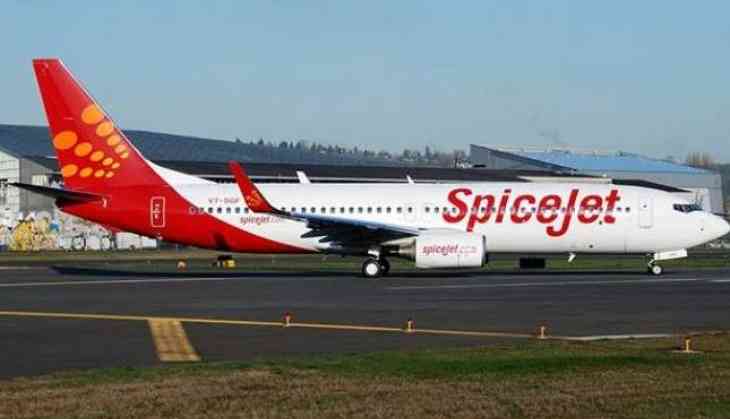 Air hostesses working with no-frills carrier SpicJet reportedly protested at Chennai airport when they were allegedly strip searched by the airline's own security. One of the Air hostesses said that she was touched inappropriately.
"We air hostesses are stripped naked over the last three days and women personnel touch us inappropriately. A colleague in her period was asked to remove her sanitary napkin," an air hostess with 10 years of experience, who asked not to be named, was quoted by NDTV.
This strip search that was going on for the last few days was conducted after deboarding them from flights. They were also told to remove their sanitary pads from their handbags.
The SpiceJet management assured them a high-level meeting at the airline's Gurgaon office on Monday to discuss the matter. The protest came to light after two midnight flights – one of them an international flight to Colombo – left late by an hour from Chennai airport due to the cabin crew protest.
However, the airline said that it was a global industry practice and were conducted in line with norms laid down by security agencies in closed rooms and by well-trained employees of same gender.
"The search essentially is the same as what any passenger goes through at any of the Indian airports while going through security check," said the airline in a statement.
The airline made it clear that the airline's security team conducted searches at some of its stations on 28 and 29 March after getting a tip-off and in the search, they detected a few cases of pilferage where action was taken.
The airline said the established procedure for the searches was 'stringently followed' in this case. And if any staff deviated from the procedures, 'strict action will be taken if anybody is found guilty'.
The incident came to light after a video seemingly shot at Chennai airport has surfaced. The video shows a group of air hostesses in uniform and plainclothes complaining about being strip searched. ""Someone touched me inappropriately, made me feel very uncomfortable. I was naked". A woman is heard saying.