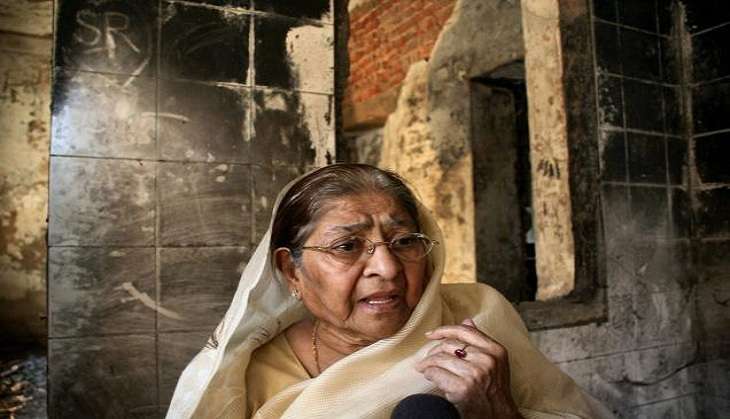 A special SIT court is likely to pronounce the verdict for the case surrounding the 2002 post-Godhra riots in Gulberg Society on 2 June,
The horrific riots that broke out in Gulberg Society left 69 people dead, including former Congress MP Ehsan Jafri.
Special Court Judge PB Desai will deliver the judgement - over eight months after the trial concluded on September 22, 2015.
The Supreme Court, which is monitoring the case, had directed the SIT court to give its verdict by May 31. The SIT has named 66 in the case, of which nine have been behind bars for 14 years, while others are out on bail.
One of the accused, Bipin Patel is a sitting BJP corporator from Asarva seat. He was also the corporator in 2002 when the massacre happened. In 2015, he won the election for a fourth consecutive term.
Last week, the court turned down pleas moved by two accused - Narayan Tank and Babu Rathod - to conduct narco-analysis and brain mapping tests on them to prove their innocence. The court maintained that it was not required when the verdict was imminent.
During the trial, the lawyer of the riots victims argued that the massacre was a pre-planned criminal conspiracy hatched by the accused to kill minority community members of the Gulberg Society.
The defence refuted the conspiracy theory of prosecution and claimed that the mob resorted to violence only after slain Congress MP Eshan Jafri fired several rounds on them.
The Gulberg Society case is one of the nine cases of the 2002 Gujarat riots probed by the Supreme Court appointed SIT.
The incident took place a day after S-6 coach of Sabarmati Express was burnt near Godhra train station, where in 58 'karsevaks' were killed.
--PTI