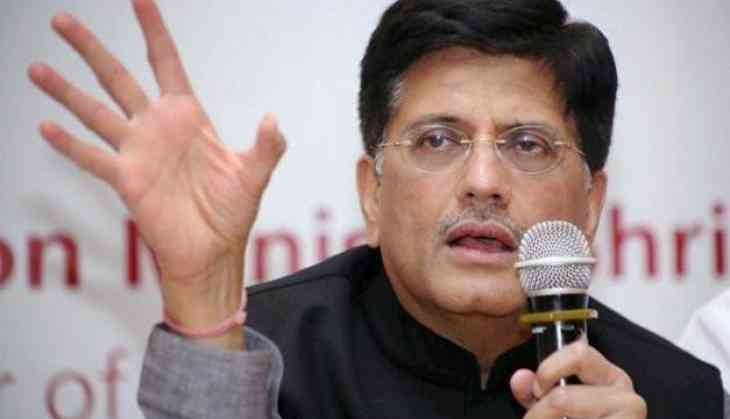 Railway Minister Piyush Goyal
Railway Minister Piyush Goyal on 28 September said passenger safety in the Indian Railways is a pressing and urgent need for the government and that the use of space technology is actively being considered for the same.
Addressing a press conference here, Goyal said the focus of his ministry will continue to be on safety and convenience of passengers, adding that the provision of CCTV cameras in coaches and stations will be installed for enhancing the latter's security.
"ISRO (Indian Space Research Organisation), Rail Tech and Indian Railways are looking to work together to see how we can make use of space technology and the needs of the people of India and to make travel safer. The safety in Indian Railways is a very pressing and an urgent need," he added.
The Railway Minister further said that they are working with Google to make 400 railway stations Wifi connected.
"I have asked RailTech to connect a programme to connect thousands railway station so that we can provide also the villages around the railways station with Wifi connectivity and get rural India connected," he added.
Goyal informed that all Railway Protection Force (RPF) and Travel Ticket Examiners (TTEs) will henceforth have to be in proper uniform while on duty to ensure transparency.
"As we bring in more efficiency and thoughtful ways to raise revenue, it will also ensure for us economical travel in the railways," he added.
-ANI