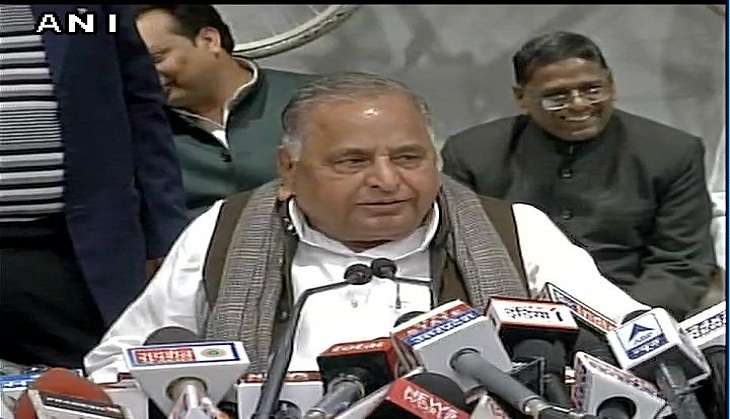 Taking the Samajwadi Party fued up a notch, SP supremo Mulayam Singh Yadav issued a showcause notice to Uttar Pradesh Chief Minister Akhilesh Yadav for issuing a separate candidate list. A showcause notice was also slapped against Ram Gopal Yadav for talking against the party line in the media, reported ANI.
Earlier during the day, Mulayam Singh Yadav called a meeting of all candidates named by him for the Uttar Pradesh elections on Saturday morning to send the message that they are the party's official nominees, and that he continues to be the one with the last word in SP.
Cracks in the Samajwadi Party ranks intensified as Akhilesh Yadav released a list of 235 candidates late on Thursday evening, comprising 171 sitting legislators and 64 candidates for constituencies that the SP did not win in the last election.
Also read - Akhilesh resorts to 'pressure tactics', releases own list of 235 SP candidates
On Wednesday, the SP supremo had declared the names of the 325 candidates who have been given tickets in the upcoming Assembly elections. The names of 78 others are yet to be declared.