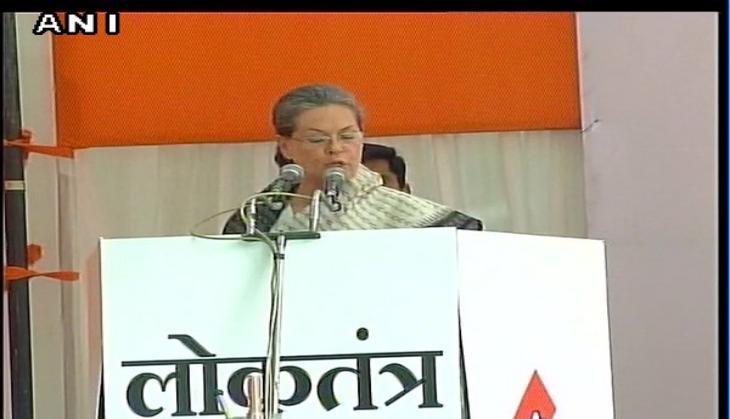 Congress President Sonia Gandhi, vice-president Rahul Gandhi, and senior party leaders Manmhoan Singh and AK Antony were detained on 6 May for trying to march towards the Parliament while it was in session.
In an aggressive speech, Sonia Gandhi targeted both Prime Minister Narendra Modi and the RSS.
She accused the RSS of driving the Modi government's decision from Nagpur. She also said that the BJP has undone all the good work done by the Congress in the last 60 years in just two years of being in power.
She accused the government of "murdering democracy" and toppling elected Congress governments in Uttarakhand and Arunachal Pradesh.
Without naming the Agusta Westland scandal - in which she has been accused by the BJP of taking kickbacks - she said the BJP was trying to deflect attention from its failure by resorting to "character assassination of Opposition leaders".