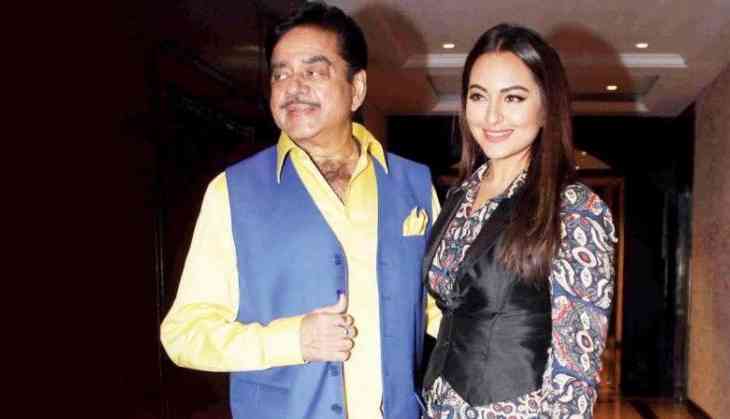 Extending support to her father Shatrughan Sinha, who quit BJP, Bollywood Actress Sonakshi Sinha on Friday said that it's all his (father) decision to quit the Bharatiya Janata Party and join the Congress and she standby him, adding he should have done this bit long back.
"It's his decision (to join the Congress)," she told the reporters while speaking at HT India's Most Stylish 2019 awards. "Being a party member from the beginning from the time of JP Narayan ji, Atal ji and Advani ji, my father has a lot of respect within the party and I feel the entire group has not been given the respect they deserve. I think he has done it a bit too late, and he should've done it long back," Sonakshi Sinha was quoted as saying by the news agency ANI.
Actor-turned-politician, Shatrughan Sinha, who has been openly critical for the BJP and its chief, announced he his walkout from the party on Thursday after his meeting with Congress Chief Rahul Gandhi.
"I think if you are not happy with how things are going on around you, you should not shy away from change. That's what he did," Ms Sinha was quoted as saying by news agency ANI.
Also read: EC gives clean chit to PM Modi over Mission Shakti speech; says 'he didn't violate poll code'