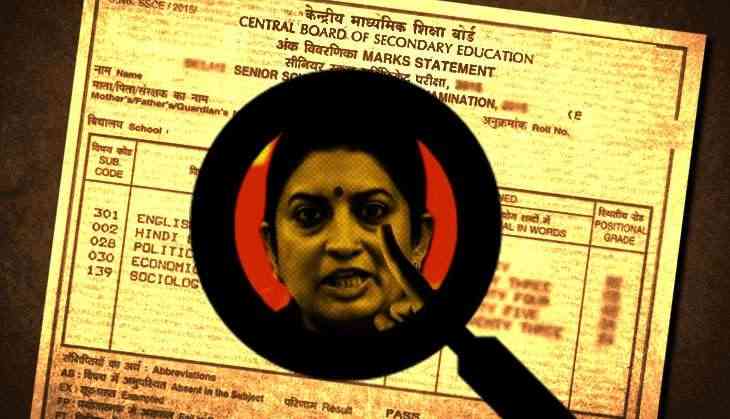 In the run up to the election, BJP's candidate from Amethi and Union Minister for Textiles, Smriti Irani filed her nomination for the polls and in the election affidavit, she has revealed that she is not a graduate.
In the affidavit, Irani who had unsuccessfully contested against Congress president Rahul Gandhi, has revealed in the affidavit that she has passed secondary school examination in 1991 and the senior secondary school examination in 1993. Although, for her graduation degree, details were mentioned but it was clearly written that 'the course is not completed.'
The controversy erupted after 2014 election, where the BJP leader had mentioned that she had graduated from the university in 1994 and it later on triggered a row about the claim of being true.
Congress' Priyanka Chaturdevi: Smriti Irani ji ne apne educational qualifications ko lekar ek cheez kaayam ki hai ki kis tareeke se graduate se 12th class ke ho jaate hain, wo Modi sarkar se hi aur Modi sarkar mein hi mumkin hai. https://t.co/gNO7ebCCV2

— ANI (@ANI) April 12, 2019