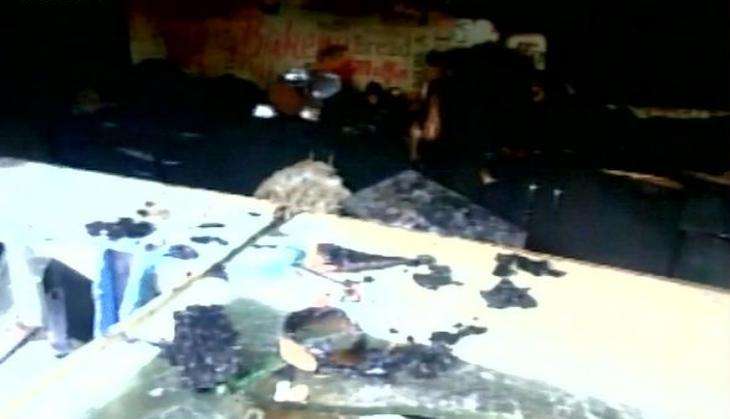 Six people killed after a fire broke out at 'Bakes and Cakes' bakery in Maharashtra's Pune early morning on Friday.
The incident took place in a bakery near Talab company in Kondhwa Khurd locality of Pune.
The fire broke out on the ground floor of a multi-storey building.
According to reports, six employees who were sleeping inside the bakery were charred to death as the door was bolted from outside.
Though, it is believed that a short circuit caused the fire, the exact reason for the fire is yet to be ascertained.
The fire has been brought under control.
More details awaited.