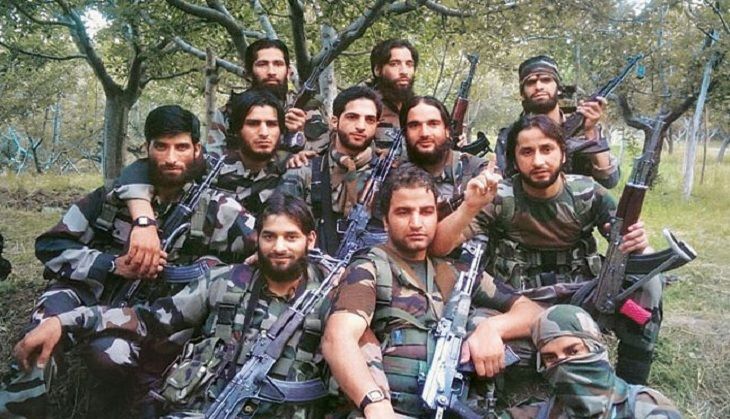 Security agencies in Jammu and Kashmir have warned the Centre that "alienation is on (the) rise" and there is "anger against the (state) government".
The agencies recently presented data to back their assessment to the Union home ministry, including figures such as a "47 per cent increase in militancy-related incidents, 51 per cent increase in stone-pelting incidents, 65 per cent spurt in infiltration and an increase in fresh recruitments" from January to June 2016, according to The Indian Express.
The presentation said that though security forces had killed 64 militants since January, at least 179 more are still active in Jammu and Kashmir.
This rise in militancy, the agencies said, is because of "competitive radicalisation" and "attempts at communalisation" (implying the rise of Hindutva, though not directly stated) in the PDP-BJP ruled state.
Union home ministry sources said that security forces in J&K are worried about two new trends: "the massive public participation in the funerals" of slain militants and "disruption of operations against militants by civilian population, who gather at an encounter site and pelt stones at SFs (security forces)".
A rise in the activities of the Jaish-e-Mohammad also has security forces worried. According to the presentation made to the Union home ministry, the JeM had 19 militants in J&K in 2013, 11 in 2014 and five in 2015. However, this year, it already has sent 15 new recruits to the state.
Lashkar-e-Taiba has 76 operating militants this year, while the Hizbul Mujahideen has 64.
The security forces also said that they are "alarmed by the constant rise in the numbers of the fresh local recruitments'' since 2013.
The infiltration of militants from Pakistan Occupied Kashmir has also gone up this year, thanks to two new routes into Handwara.
According to the presentation to the Centre, there are 38 militant training camps of militant outfits across the Line of Control, of which 26 are active.
The agencies asked the Centre to provide interception equipment to intercept VoIP calls and specialised applications used by militants, upgradation of social media surveillance labs, counselling centres for youth and "Integrated Command Centre and Integrated Command Vehicle". They also asked the Centre to ensure "effective prosecution of human rights violations" to bring down the tension in the valley.