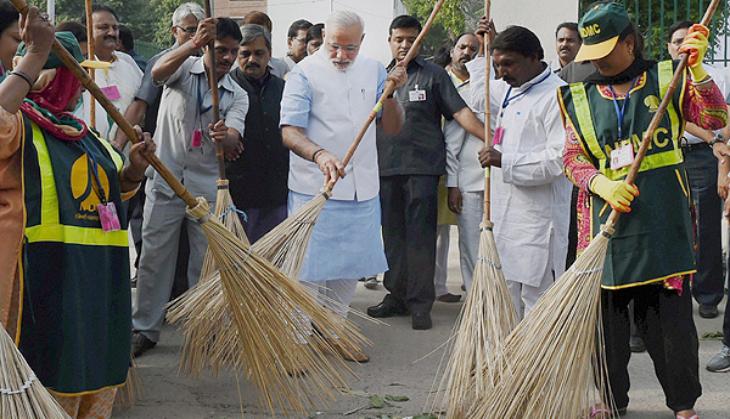 The results of the Swachh Bharat survey are out. Sikkim and Himachal Pradesh's Mandi district have made it as the top state and district, respectively, in successfully implementing Prime Minister Narendra Modi's pet project, Swachh Bharat Mission.
According to a Business Standard report, in the survey conducted by the Quality Council of India (QCI) between 20 May and 21 June, 75 districts were covered spanning across 70,000 households. However, the survey left out urban areas.
Among the worst performers, Bihar ranked the lowest. The survey revealed that in Bihar, just a quarter of the population has access to safe toilets. Odisha, Jammu and Kashmir, Jharkhand and Telangana ranked just above Bihar.