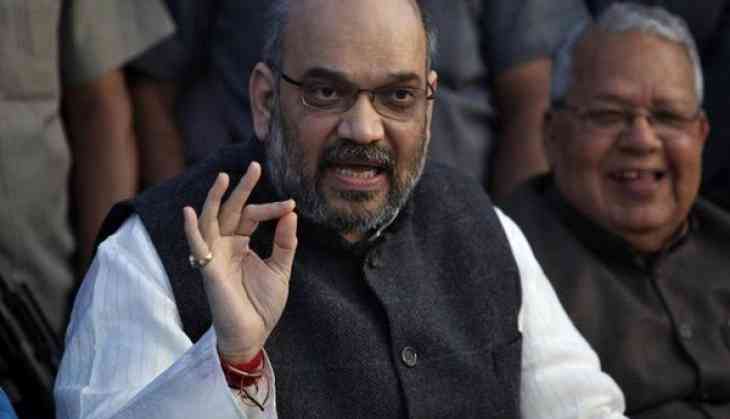 Expressing confidence over winning Karnataka Assembly elections, Bharatiya Janata Party (BJP) chief Amit Shah on Saturday targeted the Chief Minister Siddaramaiah Government saying that the countdown has begun for its end.
BJP chief further took a jibe at the Congress stating that the party has lost in 12 state assembly elections so far.
"Siddaramaiah, your countdown has begun. We are going to form BJP government in Karnataka. The Congress has lost in 12 state assembly elections so far. Now, its Karnataka's turn. The Congress is banking heavily on Siddaramaiah who is forced to fight election from Badami. He is going to lose from Badami for sure," Shah said while addressing a public meeting in Hungund Vidhansabha, Bagalkot.
Further assuring to make Karnataka as a number one state, Shah added that he will work towards development.
"I urge you to provide an opportunity to BJP chief ministerial candidate BS Yeddyurappa and he'll work towards making Karnataka no. 1 state. I've travelled across Karnataka and seen the same sort of enthusiasm and crowd everywhere," Shah said.
On the second day of his two-day visit to poll-bound Karnataka, Shah is expected to address public rallies in three different regions.
Earlier in the day, he visited Basaveshwar Aikya Sthala at Kundalasangama and offered payers.
Karnataka will go to polls on May 12 to elect representatives to the 224-member state assembly and the results will be out on May 15.
(ANI)