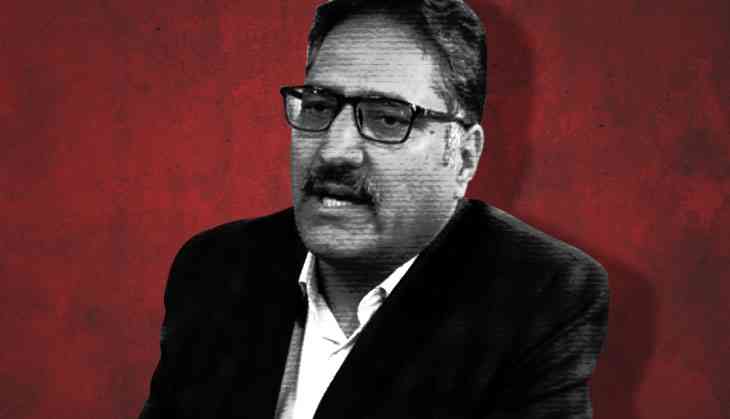 The Jammu and Kashmir police held all the four suspects in a connection with the killing of Veteran journalist Shujaat Bukhari in front of his office in Srinagar on Thursday hours after releasing the photos of the unknown gunman on Friday. "A suspect has been taken into custody," S P Pani, IG Kashmir told the media on Friday evening.
The J&K police official said that the fourth suspect in the killing of the editor of 'Rising Kashmir' newspaper has been identified. "His role for the recovery of the pistol has been done. Investigation of the case is underway," S P Pani said. The cops after arresting the first suspect, released photos of other three suspects and successfully nabbed the forth suspected killer on Friday.
The fourth man is suspected to be a local.
"As far as the case (Shujaat Bukhari killing case) is concerned at this stage it is a terror incident. It is a terrorist-related crime. We are investigating into the case," IG Kashmir said.
General public is requested to identify the suspects in pictures involved in today's terror attack at press enclave.#ShujaatBukhari @JmuKmrPolice @spvaid @DIGCKRSGR @PoliceSgr pic.twitter.com/3cXM0CC8BD

— Kashmir Zone Police (@KashmirPolice) June 14, 2018
Bukhari, the editor-in-chief of Rising Kashmir, J&K's leading English daily was and two of his personal security officers was also shot dead on Thursday before they could react. The killing of the senior journalist has triggered a massive outrage in the troubled Kashmir valley and condemnation by political leaders across the party divide.
The Inspector General of Kashmir further said a Special Investigation Team (SIT) has been constituted and DIG central Kashmir is heading the investigating team that will probe into the killing of veteran journalist Shujaat Bukhari.
Shujaat Bukhari was given police protection after an attempt on his life in 2000. According to reports, the father of two, Shujaat Bukhari, was also said to be on a terrorist hit list.
Also read: Uttar Pradesh: Assistant Professor held for repeatedly raping girl student in a coaching institute; case registered under POCSO Act