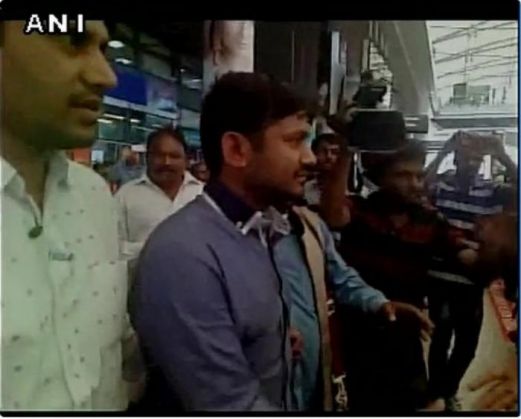 The presence of JNU Students Union president Kanhaiya Kumar, at the centre of a national debate on patriotism after he was arrested for sedition, annoyed a man at a Hyderabad seminar on Constitutional Rights so much that he threw a shoe at Kumar. The shoe missed Kumar and landed just ahead of the stage.
The seminar was organised by Leftist parties on Thursday. The man who threw the shoe was taken away by the police, says the Hindustan Times.
Later that evening BJP and Left party workers clashed in Vijayawada at a meeting organised by the United Forum of Students Unions featuring a speech by Kanhaiya Kumar.
Right wing party workers arrived at the venue ahead of Kanhaiya and chanted "Kanhaiya go back", thus instigating a clash with workers of the AISF, CPI and CPM. The clash, however, was averted by the police who took the right wing student leaders away from the venue.