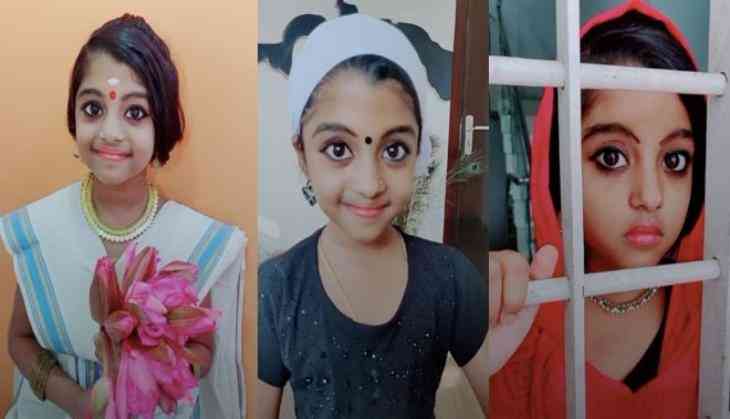 It must be a piece of heartbreaking news for the fans of Aaruni S.Kurup, the TikTok's youngest star who passed away at the age of nine on Friday.
As per the reports of south entertainment website Behind Woods states, Aaruni was suffering from an unidentified disease that affected her brain which led to her untimely death.
Reports also suggested that the nine-year-old TikTok star had a fever and a headache due to which she was hospitalized.
Due to her critical condition Aaruni was later shifted to the S.I.T Hospital in Trivandrum but she didn't recover and died during the treatment.
Aaruni was Malayalam TikTok star and quite popular among the audiences.
See the video of the little TikTok star:
She had garnered huge fans and her TikTok page has received millions of likes on the videos that she used to upload.
Meanwhile, several condolences have been extended over the sudden demise of the TikTok's youngest star.
Reports of Behind Woods said that she was a student of class 4th and her father died in 2018 after an accident in Saudi Arabia.
Also Read: Heavy rains lash Mumbai; 2000 passengers stranded onboard Mahalaxmi Express