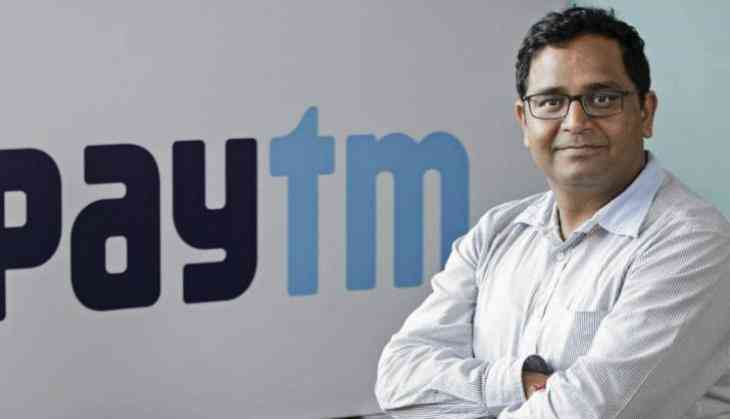 A shocking news has come to light after three employees of Paytm have been arrested by Noida Police after stealing the confidential data and blackmailing the founder of a digital wallet. They had tried to extort Rs 20 crore from the founder. There are also the reports that a woman was also involved in the crime and threatened their boss Vijay Shekhar Sharm to leak the confidential information.
As per the Police, the woman, Sharma's secretary was the mastermind behind the whole extortion attempt.
Reports also suggested that there was a total of four people who were allegedly involved in the plan. However, three of them have been arrested by the Noida Sector 20 police, on the other hand, they are also in search of the fourth accused who is still at large.
Police have already registered an FIR against the three accused and also doing the investigation from the three.
#PAYTM कंपनी के मालिक से 20 करोड़ की रंगदारी मांगने के प्रकरण के संबंध में डॉ. अजय पाल वरिष्ठ पुलिस अधीक्षक #NoidaPolice द्वारा दी गई बाइट @Uppolice @dgpup pic.twitter.com/f7C5qBm6UF

— NOIDA POLICE (@noidapolice) October 22, 2018
#PAYTM कंपनी के मालिक का डाटा चोरी कर रंगदारी मांगने वाले महिला समेत 03 शातिर अभियुक्त गिरफ्तार- थाना सेक्टर 20 नोएडा। #NoidaPolice @Uppolice pic.twitter.com/gJPmuoU3O5

— NOIDA POLICE (@noidapolice) October 22, 2018
However, Police is doing the investigation into the matter that how the employees have stolen the data. Police will soon share details of the case. Police had taken the help of surveillance and the Cyber Cell to caught the accused employees.
Also, the woman who had been arrested by the Police is the secretary of Vijay Shekhar, who look after all his personal work details.
Watch Video:
Also read: Lok Sabha election 2019: Posters of 'Priyanka Vadra is missing' comes up in Raebareli; calls her 'emotional blackmailer'