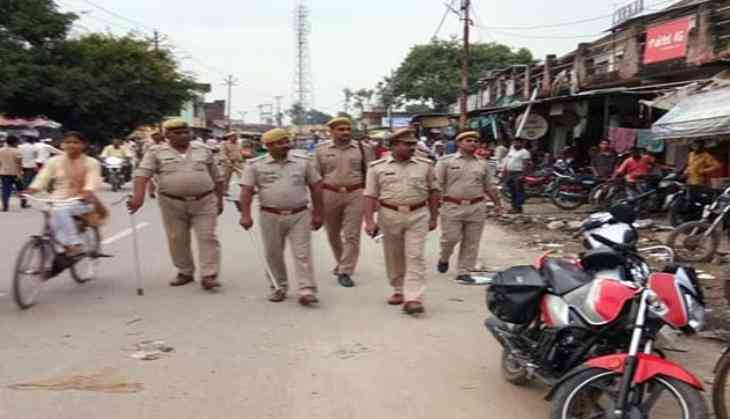 In a spine-chilling event, a Noida-based couple were held by the cops for allegedly killing a newly-married pregnant woman. The husband-wife duo killed the woman and stuffed her body in a suitcase in Ghaziabad, said police on Monday claimed to have cracked a sensational case.
The couple were identified as Saurabh Diwakar and Ritu, who were tenants in the same building as the victim, Mala, resided in Bisrakh area, said Gautam Budh Nagar Senior Superintendent of Police (SSP) Ajay Pal Sharma.
According to police, last Thursday relatives of Mala had come to visit her at her rented house. The victim, who was newly-married showed them a jewellery and expensive clothes, which caught the attention of her neighbour Ritu too.
After which she went to her husband and told him about it. Next day Ritu went to Mala and invited her on some pretext, when her husband, Shivam, had gone out for duty, Mr Sharma said.
"There they strangled her to death and stuffed her body inside the same suitcase in which she had kept her jewellery and clothes from the wedding. They took the items and her mobile phone and kept it with themselves," the SSP said.
As per reports, the incident took place at 9 pm, after which the couple went to Ghaziabad carrying the dead body in the suitcase. "From there, the accused woman had gone to her maternal uncle's house, while her husband had thrown the suitcase somewhere in Indirapuram."
A missing complaint was filed at the Bisrakh police station the next day. And on the same day, police received information about a woman's body being found stuffed in a suitcase in Ghaziabad.
"When checked, the identity was matched with that of Mala's," Mr Sharma said, adding that Mala's parents had initially accused her husband and in-laws of killing her over dowry.
During a probe, it was found that Shivam was at work during the time of the killing and he was released. But, it was found that Ritu and Saurabh had not returned home since the incident took place, raising suspicion, the officer said.
The couple was soon tracked and arrested, along with the stolen jewellery, clothes and Mala's mobile phone, he said. They have been booked under Sections 302 (murder), 201 (causing disappearance), 316 (causing the death of an unborn child), 394 (robbery) of the Indian Penal Code and sent to jail, he added.
Also read: Watch Video: Jammu and Kashmir activist Rita Jetinder died on Live TV talk show in Srinagar