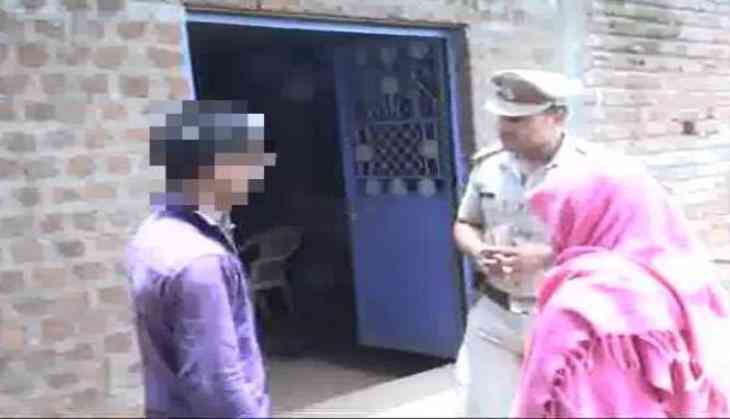 In a shameful event, a newlywed couple was allegedly forced to drink urine in Madhya Pradesh's village Hardaspur because the duo got married against their parents' wishes. As per reports, a 21-year-old tribal woman and her 23-year-old husband tied the knot against their parents' wish after which they were kidnapped, thrashed, tonsured and made to drink urine by the woman's family in the village of Hardaspur, 25 km from Alirajpur district in Madhya Pradesh.
The incident has reportedly occurred on July 25 and was highlighted after the pictures of the alleged actions taken by one of the accused, which were put on social media, went viral. According to police, the couple- both tribals of Hardaspur- had married against the wishes of the woman's parents in May this year and had left for Gujarat.
"The couple returned to Alirajpur last week and started staying at the house of the man's uncle. The woman's parents came to know about this and kidnapped them at gunpoint on July 25. Thereafter, the couple was allegedly thrashed, stripped, made to drink urine and the girl's hair was also chopped off," police said.
#MadhyaPradesh: A married couple was allegedly beaten up, made to drink urine & hair of the woman was chopped off by her family in Alirajpur's Hardaspur village on 25 July. Husband says 'They did this as we had eloped&got married.' Case registered against 6 & 2 arrested. (31.07) pic.twitter.com/kEmuRPp9Dl

— ANI (@ANI) July 31, 2018
However, the couple had registered a complaint against the woman's family, including father, two uncles and three others. By Tuesday evening, police claimed that two of the accused had been arrested while efforts were on to arrest the remaining accused.
The victim couple told the police that they had returned to the district after reaching an understanding with the woman's family. "As is the punishment for love marriage, we gave Rs 70,000 and two fully grown goats to the girl's family which they took but still committed the act," the victims told the police.
Also read: Army jawan took this shocking step after girl's father rejected his marriage proposal