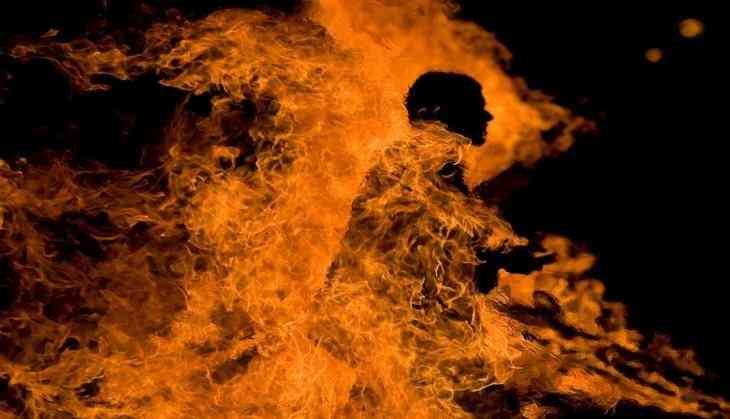 In a shocking incident, A woman from Andhra Pradesh set her boyfriend on fire alive to death in Vijayawada. During the sex, the woman tied the young man with a cot and then burned him alive. The incident is reportedly from Chhotapalli village of Konkamitila Mandal of Vijayawada. As per investigation reports, there was a dispute between the women and the youth over money. The culprit woman surrendered as soon as the police investigation started. The case has been registered under various sections of the IPC against the woman.
The deceased has been identified as Shaikh Shabbir. Who is a resident of Podili. The accused woman has been identified as Shakira. The woman is also a resident of the village of Podli. According to the police, Shabbir was working as a home guard. Along with Shakira he also used to run a poultry farm.
According to reports, Shakira and Shabbir had been married to two different people, but they used to meet on the farm often. According to the police, there was some dispute between Shakira and Shabbir in the last eight months over money. On Saturday night they decided to meet in the farm.
Police told that Shakira had planned to kill Shabbir. Shakira allegedly tied Shabbir with a cot during sex. She has also accused that after this the woman put the gas on the youth and handed it over to the fire. When the staff reached the farm in the morning, they saw Shabbir's burnt bodies. After which he informed the police about this matter. The police have sent the body of the deceased to the post-mortem. At the same time, the woman surrendered to the police.