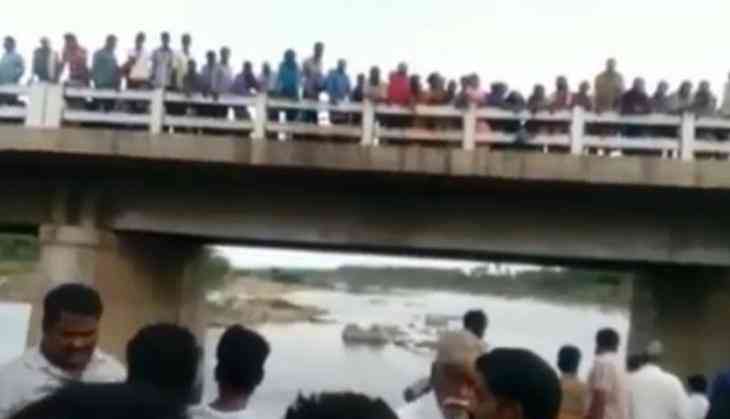 On a dispute with the second wife in Chittoor district of Andhra Pradesh, the husband throws his three sons into the river from the bridge. The age of the kids is between 6 years to 3 months. As per reports, he was returning from in-laws house with wife and children on Sunday when he had a fight with wife. After which he threw his kids into the river.
The villagers saw the dead body of the children floating on the river and informed the police on Monday morning. The accused father Venkatesh was arrested. The wife said that she can not think that father can do such vandalism with his own children.
According to the police, Venkatesh had married another woman, Amravati after his first wife had no children. Venkatesh is addicted to drinking alcohol. It was often said between the two. Amravati was upset with his drinking addiction and she went to the parent for last week after having a fight with him. On Sunday, Venkatesh reached his in-law's place. While returning home, both of them got into a quarrel again.
The couple allegedly fought again, and Venkatesh stormed off with his sons. On the way to his village, Venkatesh allegedly threw his sons in the river.
Also read: After Bihar's Muzaffarpur, 24 girls rescued from UP's Deoria shelter home; license cancelled after girls complain assault