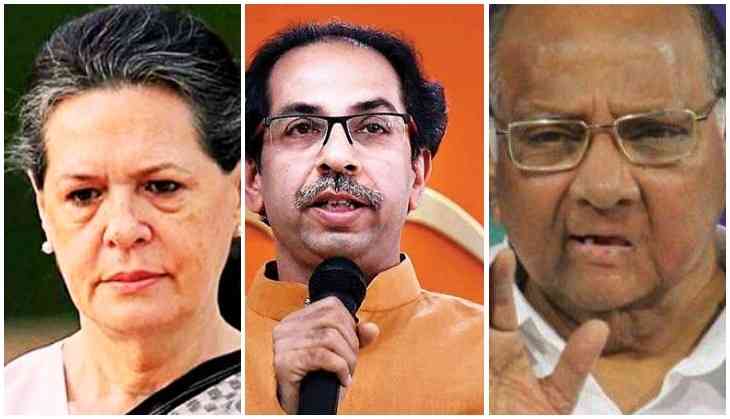 Senior leader and Rajya Sabha MP Sanjay Raut on Monday said that Shiv Sena would form the next government in Maharashtra with the support of the Congress and Nationalist Congress Party (NCP).
"Sena has decided to quit the BJP-led NDA in the Centre and would form a government in Maharashtra with the support of NCP," Raut.
"It is BJP's arrogance that they are refusing to form govt in Maharashtra. It is an insult to the people of Maharashtra. They are willing to sit in opposition, but they are reluctant to follow the 50-50 formula, for which they agreed before polls," Raut said blaming BJP responsible for the current situation despite the alliance getting a majority.
"Sharad Pawar and Congress want that we should form the government which should run on a common minimum programme (CMP). There is a need for it today. We are working towards it," Raut told reporters.
"Had the governor given us more time, it would have been easy (to get the numbers). But we have been given little time. Those who have fewer seats should be given more time. But we don't have any complaints. We respect the governor's order," he said.
Raut further said, "Congress, NCP, and other parties were saying that they do not want a BJP chief minister in Maharashtra. Now, it is time to do what they were saying. Shiv Sena has come forward. I hope that we all ready to give a stable government in Maharashtra."
Also Read: Muslims have accepted Ayodhya verdict: Litigant Iqbal Ansari

On the other hand, NCP chief Sharad Pawar will chair party's core group meeting which is to be held today in Mumbai, over the current political situation in the state. Praful Patel, Supriya Sule, Ajit Pawar, Jayant Patil and other party leaders will be present at the meeting.
Congress has called a Congress Working Committee (CWC) meeting today at Congress interim President Sonia Gandhi's residence in Delhi, over the political situation in Maharashtra.
Worth mentioning here that the NCP has 54 MLAs while its alliance partner Congress has 44. If Shiv Sena, which had 56 legislators, gets the support of NCP and Congress, it will easily cross the majority mark of 145 in 288-member Maharashtra Assembly.
Also Read: Can we contest future elections with Shiv Sena as ally, asks Congress' Sanjay Nirupam