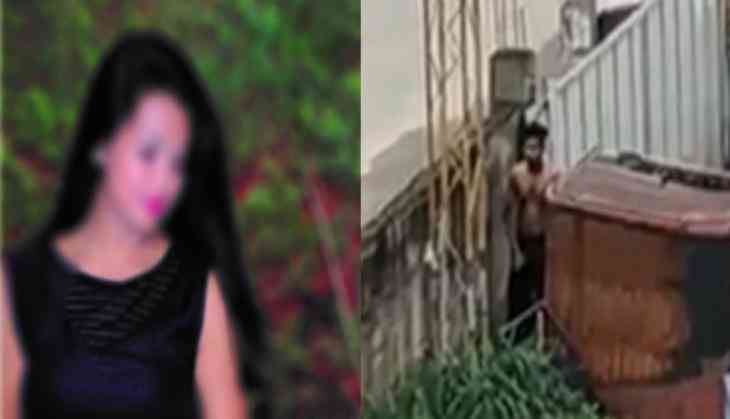 Yet in another incident, a man was caught masturbating outside a hostel in Guwahati by a woman. The man was allegedly masturbating in front of a girls' hostel and the woman who caught her, shoot a video of him and posted it on her social media account.
The man identified as Gokul Medhi, was working as a security guard at the Mukesh Hyundai Workshop. he was identified with the help of a video that was widely shared on social media. The man was seen masturbating near the hostel in Ganeshguri area of the city. He is said to have left for Krishnai, Goalpara. The Dispur Police have started an investigation into the matter.
The web portal quoted the Facebook post of the woman as saying, "Eve teasing is a typical social crime. It's very disgusting, when you come across this thing early morning at 5.30 am.. I was sitting nearby my window and was studying for exam …. I don't feel safe to open my window becoz of this guy.. Sometime at night ….. sometimes in d morning.. He has no shame at all.. even though he saw me.. in fact he was teasing me more (sic)."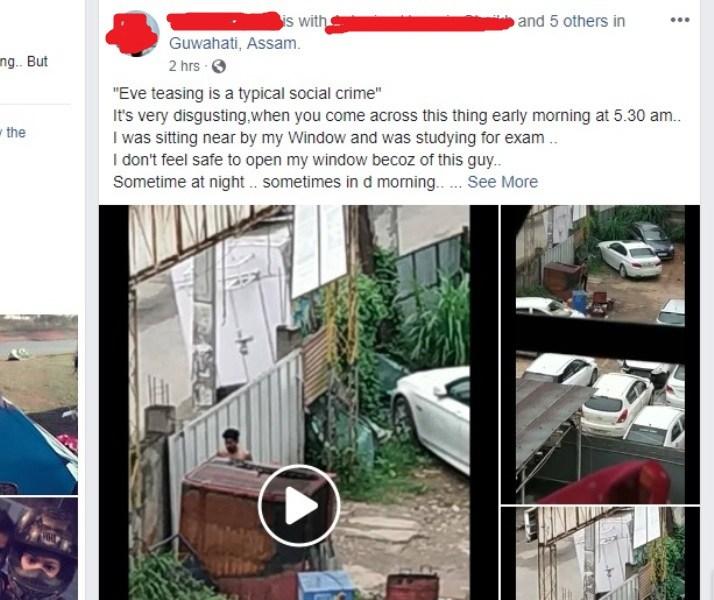 Meanwhile, the Guwahati police said nobody has come forward with a complaint. "We will take action once there is a complaint," commissioner of police Hiren Nath said as he refused to share the details about the man in the video.
This incident came days after a man was streamed live by a woman, who was allegedly masturbating on a railway station of West Bengal in a daylight. Earlier, in the month of May, a man was caught allegedly masturbating in a bus in Kolkata, a girl shared the video on social of the man heinous act. Later, he was arrested as soon the video went viral on Facebook and alerted the police.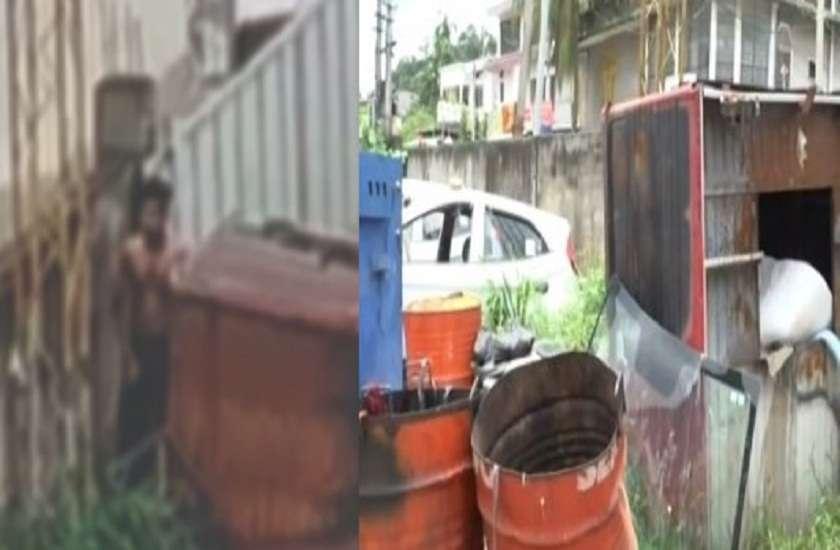 Also read: Shocking! 19-year-old Tamil Nadu student pushed to death during a disaster drill in Coimbatore; video goes viral