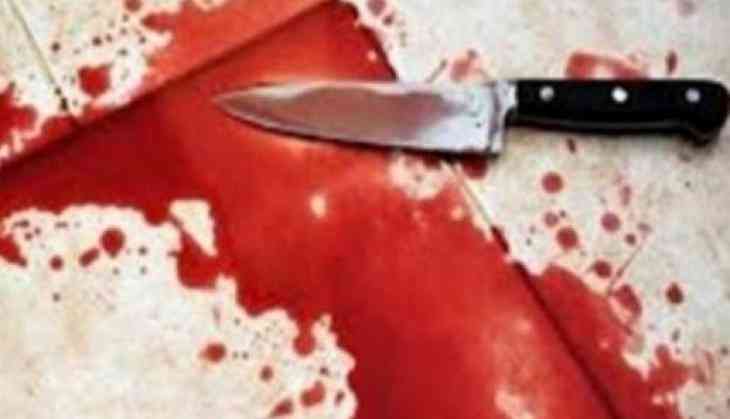 In a shameful event, 30-year-old polio inflicted woman was allegedly brutally tortured and stabbed 35 times on Monday night in Gurugram at her home. Preliminary investigations have revealed that the woman, who has been identified as Ayesha Khatoon, was "tortured".
The woman who used to live with her husband and his second wife was alone at her one-room rented house on the day when the murder took place. she was reportedly attacked and stabbed to death at around 9:30 pm.
"A kitchen knife was used to commit the crime. It was recovered from the crime scene and has been sent for forensic examination," Hindustan times quoted inspector Chander Parkash, station house officer (SHO) of the Sector 17/18 police station as saying,
The cops probing the case suspects that she was killed by her husband's second wife and her brother. The duo brother-sister are currently on run and also because the accused woman did not get along well with the victim.
"Preliminary investigation suggests that the prime suspect is her husband's second wife and her brother, who are at large," added Parkash.
As per the report, the victim and her husband had been married for years but did not have any children. However, her husband and his second wife have children. As a result "there used to be frequent fights between the wives over this issue," the English daily quoted an investigator as saying.
The police have recovered the body and an autopsy has been conducted. "The body has 35 cuts, including many superficial ones and a few deep cuts, possibly inflicted with a kitchen knife or small screwdriver. The manner of killing suggests the victim was tortured," said Dr Deepak Mathur, a forensic expert at Civil Hospital, Gurugram.
A case has been registered against the two prime suspects under section 302 (murder) and 34 (acts done by several persons in furtherance of common intention) of the Indian Penal Code (IPC).
Also read: Madhya Pradesh: Cop threatens teen girl to implicate her in sister's suicide case; allegedly rapes for 3 days