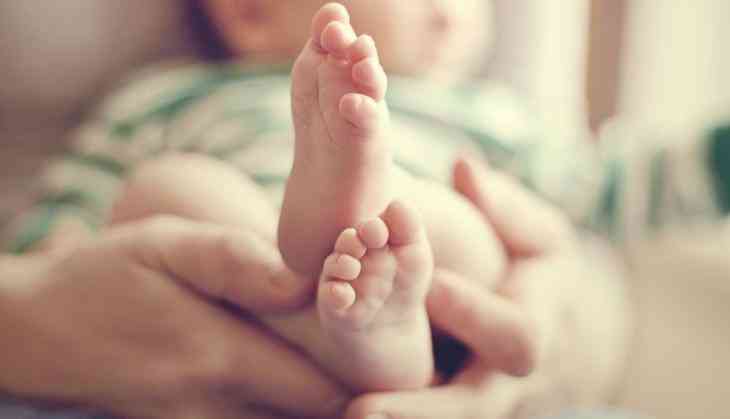 In a shocking incident, a 20-month-old baby boy was allegedly beaten up by his teacher and was kept hungry for over four hours at a day centre in Gurugram Sector 49 on Friday. The kid's parents had filed a police complaint against the daycare centre on the basis of which a case was registered on Tuesday.
The parents alleged that the toddler's face was red and swollen when he was brought home back on Friday evening.
However, the allegations have been refuted by the daycare. According, to the complaint, the parents notices their son's red and swollen face when they reached home after picking him up at 4.30pm. They then returned to the daycare seeking an explanation, police said.
"We returned to the daycare around 6.30pm and asked the staff to show us CCTV footage. In the footage, we saw a teacher slapping my son. He was forced to sleep on the floor in the corridor leading to the toilet," stated the father in his complaint.
According to a report in HT, the boy's father also demanded CCTV footage of the past month, but the centre refused to provide it. He also alleged that teacher had falsely noted in the child's daily diary that he had consumed lunch, while he was kept hungry and CCTV footage shows it. "He just had an apple and milk," the father stated.
On the basis of the complaint filed by the toddler's parents, a case has been registered against the daycare centre's management under IPC Section 323 and section 75 of Juvenile Justice Act at Sector 50 police station on Tuesday. The Child Welfare Committee (CWC) has taken cognizance of the incident.
"We have questioned the staff and director of the daycare. We did not find any sign of assault on the boy's body. We have recorded the parent's statement as well," additional SHO Naresh Yadav said.
CWC chairperson Shankuntala Dhull said, "We have sent a notice to the daycare director and asked her to come on December 21 with CCTV footage."
Also read: Noida: Shocking! Mumbai-based man shows dead mom alive for Rs 285 crore property; gets lesson for life!