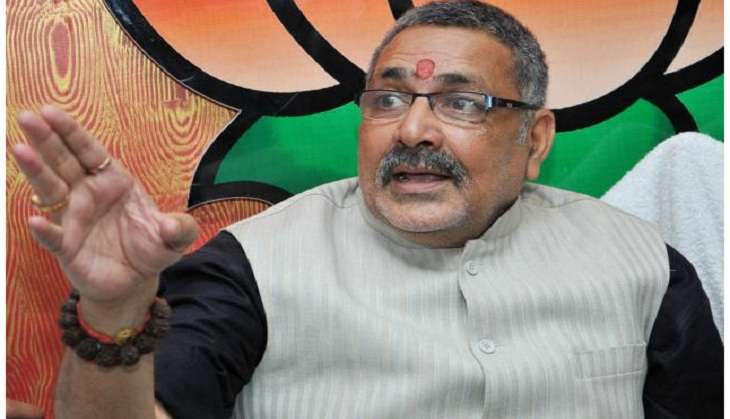 Union Minister Giriraj Singh said on 10 September that Bihar Chief Minister Nitish Kumar's government would take the help of former RJD (Rashtriya Janata Dal) MP Shahabuddin to further his agenda.
Also read: Former RJD strongman Shahabuddin walks out of jail after 11 years
"Now, it looks like Shahabuddin will take forward the ideas and governance of Nitish Kumar. Looks like he will support Nitish Kumar to carry forward his programmes. On the one hand Shahabuddin is released from jail, and on the other, Nitish Kumar is charging Anant Singh under CCA ( Crime Control Act). This is important in itself. My good wishes to him and I hope, he will assist in extending the agenda of Nitish to the public," said Singh.
Meanwhile, RJD leader Pappu Singh asserted that Shahabuddin's imprisonment was the result of his own actions.
He also rejected Shahabuddin statement that Nitish had become a minister by "circumstance."
"Who has not been a minister of circumstances in this country. People like Sardar Patel and Lal Bahadur Shastri use to be thoughtful leaders. Now there is no thoughtful leader in this country," Singh said.
Singh comment came shortly after Mohammad Shahabuddin, was released on bail from a jail in Bihar this morning after being in prison for eleven years.
"My leader is Lalu Yadav," said Shahabuddin and dismissed Nitish Kumar as a "chief minister of circumstance."
He had been sent to jail in November 2005 in connection with the murder of Rajiv Ranjan, a prime witness in the murder of his two brothers Girish Raj and Satish Raj. The brothers had been murdered in Siwan in August 2004.
--ANI