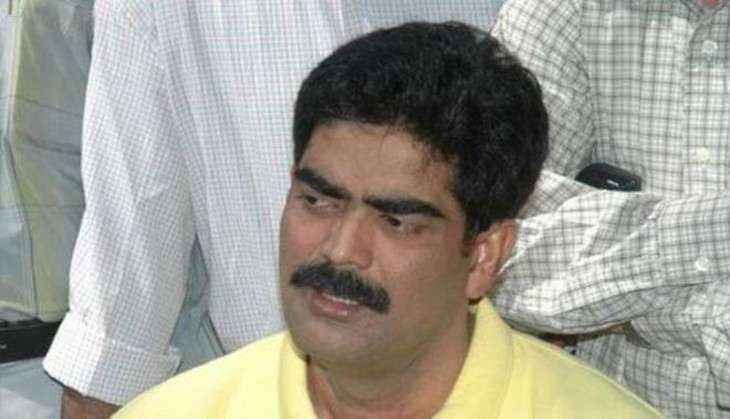 After the Supreme Court cancelled Mohammad Shahabuddin's bail today, Siwan native Chandrakeshwar Prasad and his wife Kalawati Devi, who are petitioners in the case, demanded capital punishment or life imprisonment for the gangster-turned-politician.
Shahabuddin had been granted bail recently by the Patna High Court in the murder of Rajiv Roshan, son of Chandrakeshwar Prasad and the sole eye-witness to the cold-blooded murder of his two younger brothers in Siwan.
The apex court directed Shahabuddin to surrender and asked the Bihar Government to take steps to take him into custody forthwith.
Kalawati Devi broke down in tears and said, "I am happy that he is going back to jail. I want to thank the Supreme Court. He should get punished for what he has done."
"Our entire family has been ruined. What we have lost, cannot be paid back to us. He (Shahabuddin) should stay in jail all his lifetime. He should be given such a punishment so that no one else suffers like us. However, we are still afraid that he might do something to us in the near future," she added.
Chandrakeshwar Prasad, also known as Chanda Babu to everyone in his native Siwan, hailed the apex court's verdict and said that this judgment of the court will surely boost the morale of many people.
"This is a blessing of God on us. We would like to thank everyone who supported us and stood by us. We welcome the judgment of the Supreme Court," Prasad said.
"People have known since long that he (Shahabuddin) was a don and he is a don. Now, whether he will remain a don, or not in the future is yet to be seen. This will depend on the state government. However, our souls will get full satisfaction when he is given either life imprisonment or is hanged to death," he added.
The RJD leader had already been convicted in the twin murder case and the trial in the Roshan murder case is yet to commence.
Roshan, the eyewitness to the gruesome killings of two of his younger siblings, was also killed few days before his proposed testimony in the murder case of his brothers.
The top court had on 19 September issued a notice to Shahabuddin while hearing the pleas against the bail.
The apex court division bench, headed by Justice Pinaki Chandra Ghosh and Justice Amitava Roy, set aside the order of the Patna High court, which had granted bail to Shahabuddin and ordered that he must be taken into custody immediately.
Senior advocate Prashant Bhushan, who has filed one of the petitions, yesterday argued before the apex court that Shahabuddin did not follow any rules and had walked out of jail at will.
"The jail authorities were terrified of him. Bhushan sought cancellation of bail of Shahabuddin on the ground that if he be enlarged on bail, then the life of the last witness, who was testify in a case, would be in danger," he said.
-ANI
Also read:Nitish Kumar will get 'fitting response' in next elections, says Shahabuddin after surrender