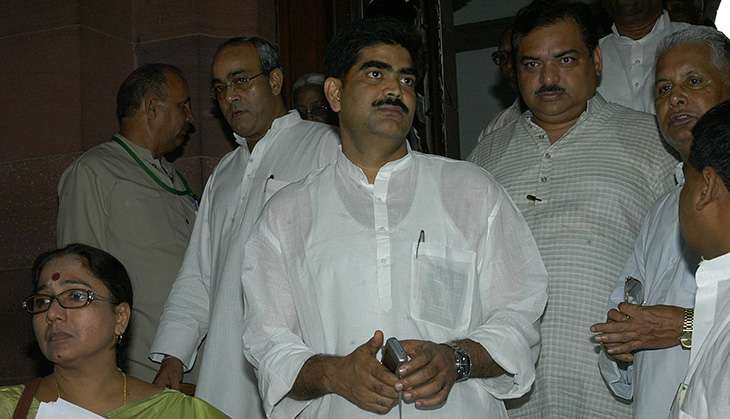 After the Supreme Court cancelled RJD strongman Mohammad Shahabuddin's bail and ordered his return to jail, the former RJD MP asserted that he respected the order of the apex court, but warned Bihar Chief Minister Nitish Kumar that he would get a fitting response from his supporters in the next elections.
After surrendering in the Siwan district court, Shahabuddin said that he found out about the cancellation of his bail through other people, adding that he is yet to receive the order himself.
"I surrendered here the moment I heard about the court's decision from people. I will abide with it as I have always respected the Supreme Court's order," he said.
When asked if he had faced this massive setback since he had criticised Nitish Kumar and spoke against the Bihar government, Shahabuddin responded saying that he never feared from speaking the truth and that his supporters will give a firm response to the Chief Minister in the next polls in the state.
The top court had on 19 September issued a notice to Shahabuddin while hearing pleas of the Bihar Government and Chandrakeshwar Prasad against the bail granted to him.
The Bihar Government had earlier filed an appeal before the apex court challenging the Patna High Court's order of granting bail to Shahabuddin.
The petition was filed by advocate Prashant Bhushan on behalf of the victim's family, which was upset to see Shahabuddin walk free.
Shahabuddin, who had been in jail for more than 10 years in connection with multiple cases, was granted bail by the Patna High Court on 7 September in connection with the murder of a man who witnessed the killing of two brothers in Siwan.
-With ANI inputs