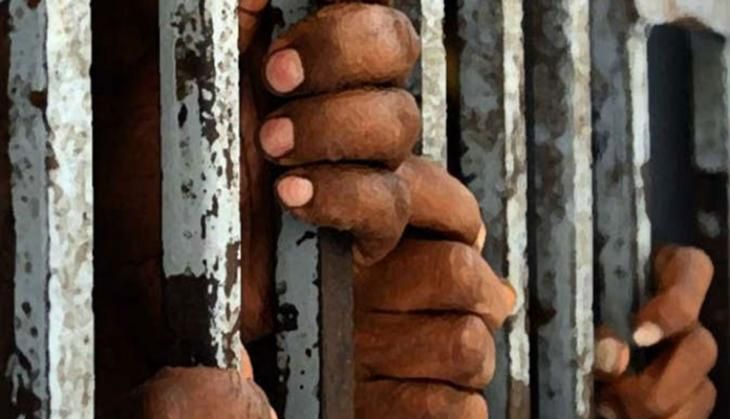 On 18 May, a local court in Tripura has sentenced seven persons to four years of imprisonment for thrashing a woman in public after tying her to a pillar.
The incident occurred two years ago on the outskirts of Agartala, the state capital.
"The court under IPC Section 143, 147, 123, 342 and 354 (B) has found them guilty and according prescribed punishment of 3 months jail for 143, one year for 147, six months for 123, six months for 342 and four years for the 354 (B). Moreover, each has been fined with Rs 10,000 or six months imprisonment. Even the women found guilty will have same term of imprisonment," said public prosecutor Bhaskar Debbarma.
Soma Majumder (Debnath), a 37-year-old housewife was assaulted and molested by a group of people, including women, who tortured her at Tata Kalibari on 6 October, 2014.
According to a report, on 5 October, 2014, some youths were consuming alcohol in public, which her husband protested. However, these youths forced him to drink alcohol as well.
The following day, she was called to a local club and beaten and molested in full public glare by several people, including some women. No one from the crowd came forward to her rescue.
The issue came to light when a local television channel aired the incident, triggering a major political storm against the Left Front government. People cutting across party lines strongly protested the incident.
After the incident, the victim went to a local police station where the cops refused to lodge her complaint. After the then Governor intervened, she was able to lodge an FIR against 20 persons.
Today, the court has found seven persons, including three women, guilty and ordered their imprisonment for four years along with a fine of Rs 10,000 each or additional six months in jail.
A total of 46 still photographs, recovered materials - rope, sandal along with a video footage showing Soma's humiliation by tying her to a pillar in public - were sent to Forensic Laboratory in Guwahati for verification.
--ANI