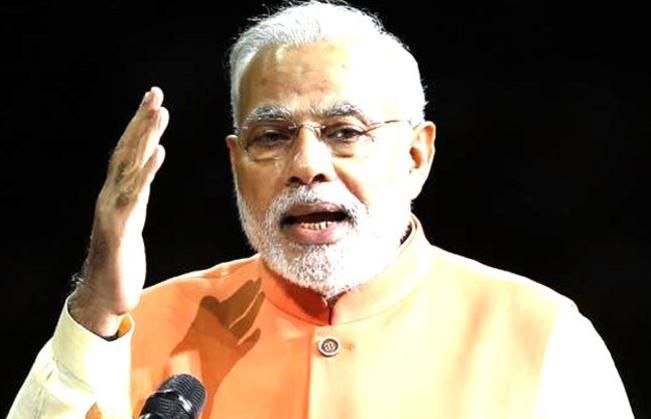 Riding high on the phenomenal speech he delivered at Capitol Hill during his three-day trip to the United States, Prime Minister Narendra Modi addressed the 200-member BJP national executive meeting in Allahabad and laid down a seven-point code of conduct for the party.
As the BJP government at the Centre ventures into its third year, the party has been gearing up for the upcoming Assembly elections in the states of Uttar Pradesh, Punjab, and Uttarakhand, among others. The intent of PM Modi's emotional address on 13 June was to incite party members to venture into the countdown to the 2017 Assembly elections with renewed vigour. Talking about the importance of putting words to action, PM Modi insisted that sloganeering is not enough. "The country needs to be strengthened. People are not happy with mere slogans, their concern is about the country being strengthened," he was quoted to have said.
In his address, Prime Minister Narendra Modi laid down seven key commandments for BJP's party members to swear by. The seven 'S's Modi wants his party members to religiously follow, and reflect in their behaviour and politics include Sevabhav (service), Santulan (balance), Saiyam (restraint), Samanvaya (coordination), Sakaratmak (constructive), Samvedana (sensitivity) and Samvad (dialogue).
He also talked about his dedication towards serving the nation, and cited the example of Shivaji The Great while talking about using the power that has been bestowed upon them responsibly. "I have pledged to devote every bit of myself and every moment of my life to this nation," he said. "We should not use power to show our might to the people, but use it for the benefit of society and its development," he was quoted as saying.
He urged party members to not succumb to complacency, and appealed to his own family for not criticising him for devoting all of his time to the service of the nation. In his emotional address, he urged his colleagues to keep striving towards their vision of an industrialised India. "Though opportunities don't knock twice, I can see India has a chance as the country is on the verge of an industrial revolution," he was quoted as having said.