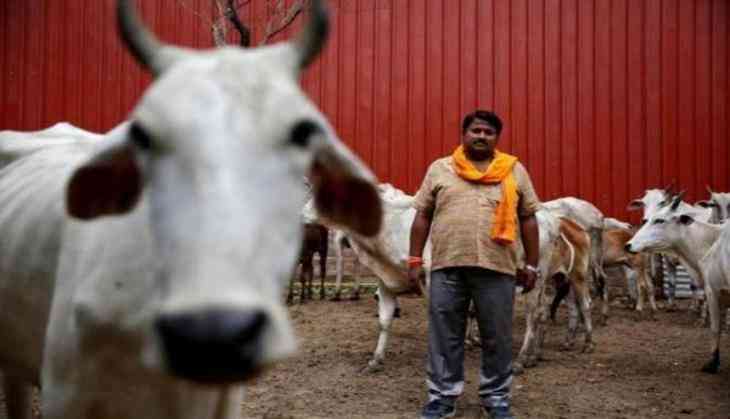 he Shiv Sena today expressed concern over recent incidents of violence in the name of 'gau raksha' and asked where were these self-appointed 'cow saviours' when terrorists targeted Amarnath pilgrims in Kashmir recently.
Even Prime Minister Narendra Modi is facing the heat over the issue of cow vigilantism, an editorial in Sena mouthpiece 'Saamana' said.
The ruling alliance partner also said that Pakistan wanted the nation to get divided in the name of cow protection.
The statements come in the wake of recent incidents of violence in different parts of the country in the name of cow protection.
Seeking to blunt the opposition attack over cow vigilantism, the prime minister had on Sunday sought to put the onus for checking such "hooliganism" on state governments, insisting that they take "stringent action" against such elements.
"Even the prime minister had to face criticism over the ruckus created by gau rakshaks across the nation. They have not stopped even after the PM criticised them and said this has become more of a business now," the editorial said.
"The Muslims across the country are being attacked and killed over suspicion of carrying beef," it said.
At a time when tensions mount on the borders, internal squabbles would be disastrous for the integrity of the nation, the Sena said.
"Even in Prime Minister Modi's home state Gujarat, the gau rakshaks have mercilessly killed people in the name of cow protection. Where were these cow vigilantes when the Amarnath pilgrims from the state were killed by terrorists?
"They should not have any problems in taking weapons and going to Kashmir to take revenge," the Sena quipped.
The saffron ally said that the cow vigilantes should show courage and machoism at all levels.
"If cows are being saved in the name of religion, protecting the nation is also important in the name of religion," it said.
"The gau rakshaks are laying thorns in the path of Modi.
It seems that the prime minister has given up on them as their activities have not stopped even after his warning," the editorial said.
"It is unfortunate that law is a mute spectator when 40-50 people gang up to beat an individual," it said.
In a jibe, the Sena said despite the life of animals being more important in the country than that of humans, the export of beef has increased in the last three years due to which a considerable amount has been received in the Indian coffers.
"Do the cow vigilantes believe that this money should not be used for developmental purposes? They should remember that many Muslim police personnel have been martyred in terrorist attacks in Kashmir and it was a Muslim who saved the Amarnath pilgrims," it said.
-PTI