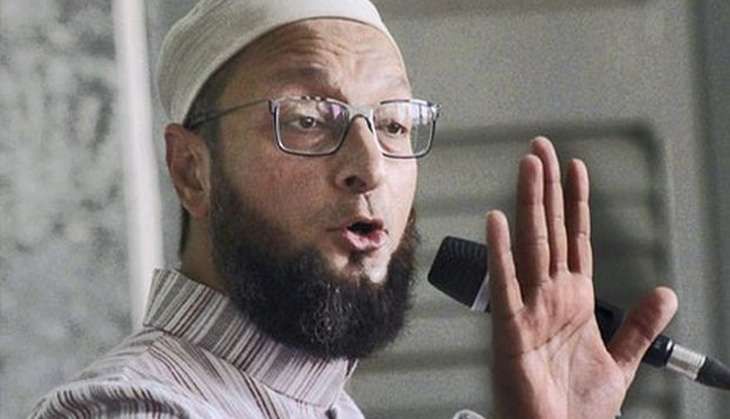 A Hyderabad court on Friday ordered the police to file a case of sedition against AIMIM chief and Hyderabad MP Asaduddin Owaisi, over his statement that he would provide legal aid to five Hyderabad men who had recently been arrested by the National Investigation Agency on the suspicion that they had links to international terror group Islamic State.
The court passed the order based on a private complaint filed by advocate K Karuna Sagar on Thursday, says The Indian Express. Sagar's complaint said: "the stand of Asaduddin Owaisi and his remarks is boosting the morale of anti-nationals and giving oxygen to terrorists. Owaisi is directly or indirectly helping the ISIS which had come up with a video in which it threatened to target India and this is betrayal of the country".
Sagar added: "...the revelations of the arrested accused to carry out terror attacks on police stations, religious places, prominent persons from right wing organisations is shocking."
Deputy commissioner of police (LB Nagar Zone) Tafseer Iqubal said: "We will follow the procedure and investigate and submit a report to the court. We will proceed with investigation."