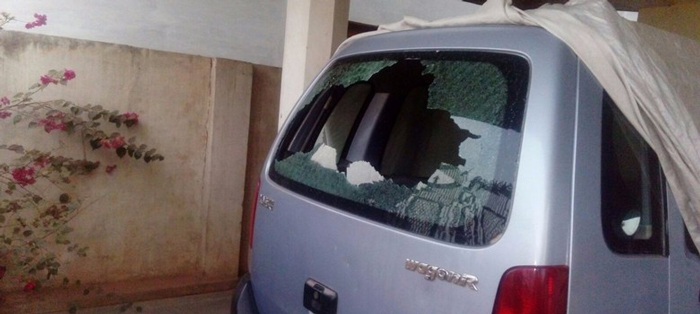 Malini Subramaniam, a contributor for Scroll.in and the former head of the International Committee of The Red Cross (ICRC), was attacked in Chhattisgarh early on Monday morning by a group of unidentified people.
Scroll.in reported that Subramaniam found stones scattered around her Jagdalpur residence and the window of her car shattered in the wee hours of 8 February. According to the report, around 20 men gathered around her house a few hours before the attack, shouting slogans like "Naxali Samarthak Bastar Chodo", "Malini Subramaniam Mordabad" (Naxal supporter, leave Bastar. Death to Malini Subramaniam).
A police complaint has been filed at the Kotwali police station in Jagdalpur. However, The News Minute quoted Subramaniam's lawyer as saying that no FIR has been filed.
According to the report, the men also encouraged neighbours to join in the sloganeering, allegedly telling them that Subramaniam would plant bombs in their house because she was working with the Naxals.
Subramaniam has claimed that two of the 20 men - Manish Parakh, a secretary of the BJP's Yuuva Morcha and Sampat Jha, a Congress worker - had met her on 10 January on the pretext of being workers of the Samajik Ekta Manch - touted to be a new forum to counter Naxalism.
Hours after the visit of the two men on 10 January, Subramaniam was also visited by the police. She reported that both groups of visitors questioned her work covering the human rights violations inflicted on the tribals of the region.
The incident has raised alarm about the safety of journalists in Chhattisgarh.