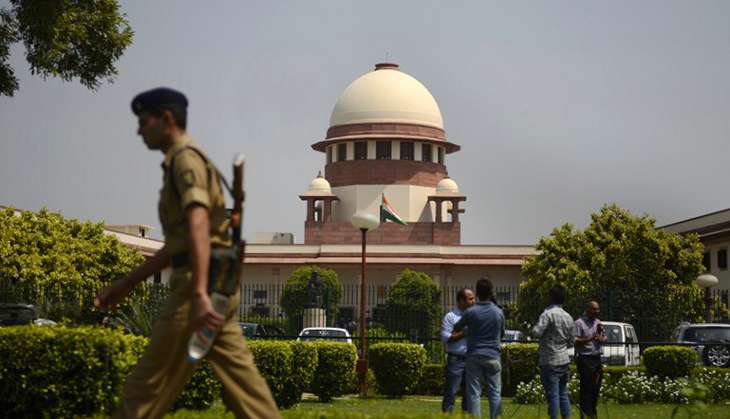 The Supreme Court restored the Congress government in Arunachal Pradesh, ruling that the state government's action of dissolving the government was illegal. This was a verdict on a batch of petitions dealing with discretionary powers of the Governor to summon or advance the Assembly session of Arunachal Pradesh.
A five-judge constitution bench headed by Justice JS Khehar, which had reserved its judgement on 22 February, pronounced the judgement today.
The apex court had said the verdict in this case will not only affect Arunachal Pradesh, but every other state as well.
The bench had segregated two other sets of petitions which were filed against the subsequent promulgation of President's Rule in the state and its revocation thereafter, which had led to the formation of a new government.
It had fixed these pleas for hearing after pronouncing a verdict on petitions dealing with the Governor's discretionary powers in advancing the Assembly session and setting the agenda of the House.
Just before the apex court had reserved its verdict on 20 February, rebel Congress leader Kalikho Pul was sworn in as the ninth Chief Minister of Arunachal Pradesh with the support of 18 dissident Congress MLAs and two independents and 11 BJP MLAs, who gave outside support.
On the day the verdict was reserved, the bench had refused to pass an interim order on a fervent plea by the Congress against the "illegal" swearing-in of the Pul-led government and had said that it can "set the clock back" if the Governor's actions are found unconstitutional.
The Congress party, which had 47 MLAs seats in the 60-member Assembly, suffered a jolt when 21 of its lawmakers rebelled. Eleven BJP MLAs backed the rebels in the bid to upstage the government. Later, 14 rebel Congress MLAs were disqualified.
Hours after the Union Cabinet had decided to recommend the revocation of President's Rule in Arunachal Pradesh, the apex court had on 17 February, ordered maintenance of status quo in the politically fragile state till it examined judicial and assembly records on the disqualification of the 14 rebel Congress MLAs by former Speaker Nabam Rebia.
On 16 February, the court had also refused to pass an interim order on a plea of Congress leaders that Arunchal Pradesh Governor Jyoti Prasad Rajkhowa be restrained from swearing in a new government in Arunachal Pradesh.
With inputs from PTI