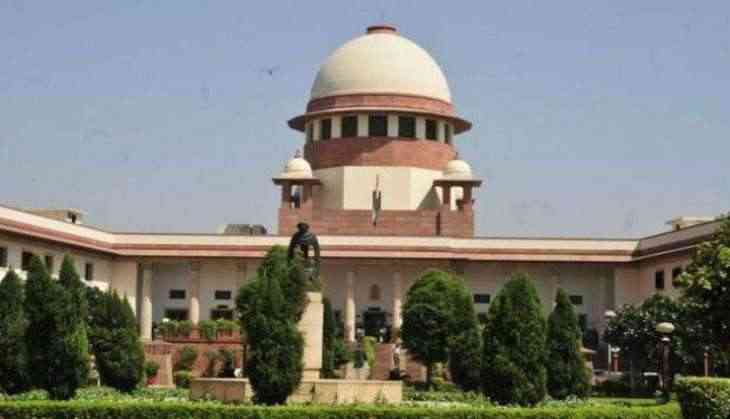 The Supreme Court on 27 June refused to pass any order or interim order on a government notification of making the Aadhaar card mandatory for availing benefits of various social welfare schemes.
The apex court, however, said that those who do not have Aadhaar cards or numbers would not be deprived of any government schemes or benefits till next the date of hearing.
Senior Supreme Court lawyer Shyam Divan arguing for the petitioners, told the apex court that the Supreme Court in its earlier order made it clear that no one will be denied any social welfare benefits or schemes due to lack of an Aadhaar card or numbers.
He also told the apex court that the Aadhaar scheme cannot be made mandatory till a larger or Constitution bench decides the main issue of privacy.
The court then referred to its June 9 verdict and said that no further observation is needed in the matter pending before it, posting the hearing for July 7.
Earlier this month, the apex court stayed the Union Government's order of linking Aadhaar card with the Permanent Account Number (PAN) card for filing of Income Tax Return (ITR).
The Income Tax Department had earlier stepped up its efforts to encourage people to link their PAN with Aadhaar.
In the wake of the Supreme Court's judgment on implementing Section 139AA of the Income Tax Act, the Central Board of Direct Taxes (CBDT) clarified that from July 1 onwards, every person eligible to obtain Aadhaar must quote their Aadhaar number or their Aadhaar enrolment ID number for filing of Income Tax returns, as well as for applications for their Permanent Account Number (PAN).
Furthermore, everyone who has been allotted a PAN number and Aadhaar number or is eligible to obtain the same as of the aforementioned date, shall intimate his Aadhaar number to the income tax authorities for the purpose of linking PAN with Aadhaar.
However, for non-compliance of the above point, only a partial relief by the court has been given to those who do not have Aadhaar and who do not wish to obtain Aadhaar for the time being, that their PAN will not be cancelled, so that other consequences under the Income Tax Act for failing to quote PAN may not arise.
In a landmark judgement, the apex court upheld Section 139AA of the Income Tax Act as constitutionally valid which required quoting of the Aadhaar number in applying for PAN as well as for filing of income tax returns.
-ANI