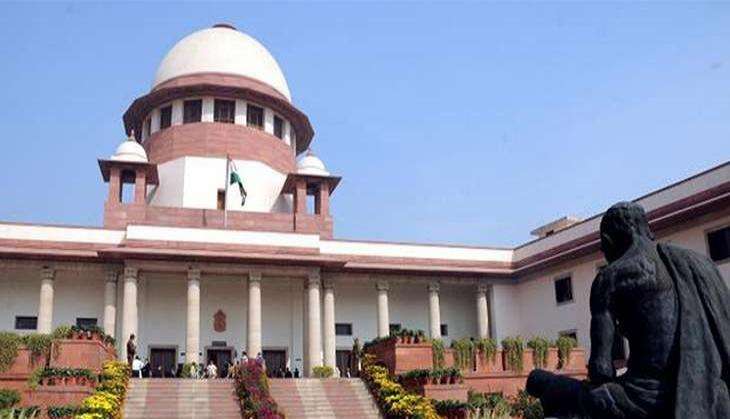 The Supreme Court on 8 December raised serious questions on how the Delhi High Court could put a stay on the death penalty of Sonu Sardar, who has been awarded death penalty for killing five persons of a family during a dacoity bid in Chhattisgarh's Cher village in November 2004.
The Supreme Court had earlier sentenced Sardar to the gallows after keeping in view the fact that it was a rarest of rare case.
The apex court today scheduled the matter for further hearing on 12 January, 2017.
Standing Counsel for the Chhattisgarh government, Atul Jha, told ANI that this serious matter needed to be heard by the apex court.
The Supreme Court was hearing the transfer petition filed by the Chhattisgarh Government. The mercy petition of Sonu Sardar was earlier dismissed by the President.
His review was also dismissed by the apex court, after which he knocked the doors of the Delhi High court for relief.
Last month, the Supreme Court had asked the Delhi High Court to decide on a plea of the Chhattisgarh Government challenging its jurisdiction to hear and grant a stay on the execution of Sonu.
The convict had been awarded death penalty by a trial court in Chhattisgarh, a decision later upheld by the state's High Court and the Supreme Court as well. The execution was stayed by the Delhi High Court on 2 March, 2015.
Challenging the decision, the state government told the apex court that Delhi High Court had no jurisdiction to stay the execution of the convict as the offence had taken place in Chhattisgarh.
The apex court had on 2 September sought response from the Centre on the plea of Chhattisgarh Government challenging the jurisdiction of Delhi High Court.
It had also stayed the proceedings in the case pending before the Delhi High Court.
The state government had said that just because there was a delay in deciding on his mercy petition, it cannot be a ground for the matter to fall in the jurisdiction of Delhi High Court. It had also sought transfer of the matter from the Delhi High Court to Chhattisgarh High Court.
-ANI