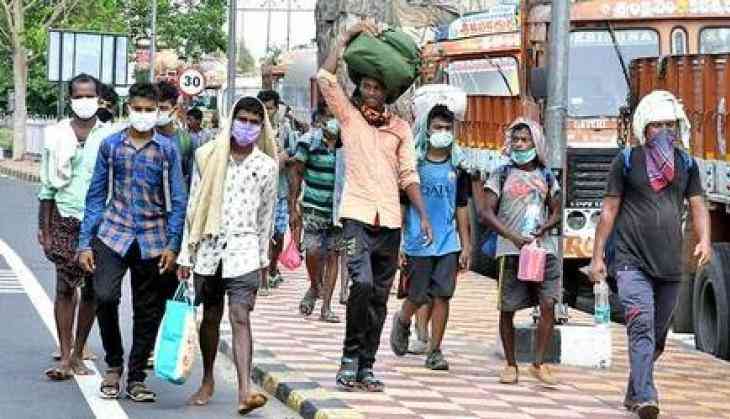 The top court on Thursday gave a detailed interim order about the transportation of migrant workers, which has become a talking point since the Centre started special train from 1st May. For the past few days, many instances were reported of hunger and looting at various railway stations. Many migrants have lost their lives after boarding the train without food and water in the sizzling heat.
The court, which had directed the Centre and states to file reply on the issue, said the main problem is the transportation of the migrants and giving them food.
Key points in the Supreme Court's order on migrants:
* At the time when the state governments put in a request for trains, railways has to provide them. No fare for train or bus shall be charged from migrant workers. The fare will be shared by the states.
* Migrant labours who are stranded, shall be provided food by the concerned state at places which shall be publicised and notified.
* In the time of train voyage, the originating states will provide meals and water. The railways will provide meals and water. Food and water will also be given in buses.
* The state shall supervise the registration of migrants and make sure that after registration, they board the train or bus at an early date. Complete information should be given to all concerned.
* Migrant workers found walking on the roads, should immediately be taken to shelters and should be given food and other facilities.
Also Read: Bhopal-based liquor baron hires 180-seater A320 plane to ferry four family members to New Delhi